Downloads:
11
Views:
213
5 Condominium Subsectors in Singapore
The condominium market in Singapore could be broadly classified into 5 subsectors, namely, the Mass Market (lower middle), the Upper Middle Class, Executive Condominium (EC), the Luxury and the Super Luxury. The price ranges from $900psf for a typical Executive Condominium unit to above SGD $2,500psf for a Super Luxury condominium unit. The different location, price, quality of fittings and facilities are the main factors that aid in the categorizing of the different developments into their respective subsectors.
Don't use plagiarized sources. Get Your Custom Essay on
Real Estate Market Analysis of the Condominium Market in Singapore
Just from $13,9/Page
Singapore Current Home Prices for the Luxury Sector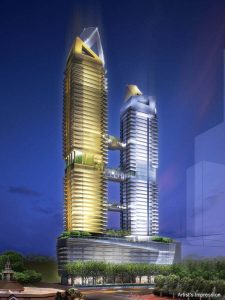 From the figures provided by Singapore Real Estate Info, it can be seen that there is an increased of transacted volume of non-landed luxury properties that were sold from S$2,000psf to S$3,000psf in District 9 and 10 in recent months. It could also be observed that there was a pick-up of transaction involving developments that were sold for more than $$3,000psf (CBRE MarketView 3Q10). These trends give an indication of the high level of interest in luxury and super luxury units within District 9 and 10.
As observed by Cushman & Wakefield, Singapore's luxury prices are still some 18% below peak prices of 2008. The mean average for Hongkong's luxury properties in 3Q 10 is S$3,636psf (CBRE Hong Kong Luxury 3Q10). This represents a potential for growth in luxury condominium market.
Reasons for Recommending Luxury Development
We have identified 10 conceivable reasons to support our argument for recommending luxury development to New Homes. Some of which includes attractive rental yields, Singaporeans ranked 4th in personal wealth. Prospectively, it is Singapore's openness and stability that make it a popular investment destination. One should not neglect the growing influence of Chinese investors resulting in 'hot' money flowing into Singapore's property markets. More expatriates and foreign investors from other countries are also expected in the next five years, making them one of the key demand drivers for luxurious condominiums.
Restrictions on foreigners buying landed properties further enhance the appeal of luxurious condominiums, hence, catering to the demands of these expatriates as well as affluent foreign investors. The growing interest on real estate investment and increasing wealth of Chinese investors would also create demand for luxurious condominium. Wealthy Indonesians are expected to continue having a penchant for the luxury properties in Singapore too.
Projecting Condominium Demand
Projection of the demand for condominium in Singapore for the next 5 years is based on the key demand and supply drivers. As the economy began its recovery in 2Q 09, developers and the secondary market saw confidence returning back to potential buyers. At the start of 3Q 09, many developers also launched their held-back uncompleted developments (due to recession), which could be seen as current quarterly supply that promised future space. As seen by the number of units sold directly by developers as well as in the secondary market, we can make a viable assumption that consumers' confidence has grown as demand increases.
Past data and trends have been used to project the growth rate such as population and household size. In addition, press releases and speeches by minister are also taken into account which helped in the approximation of future population. With the target population of 6.5 million in the next 10 to 15 years, and with the local growth rate expecting to drop, the government is constantly and will continually woo foreign talents to make up for the shortfall in local population. Other statistics are obtained from the URA and REALIS which aid in the demand projection for the next 5 years as shown in Table 20. It is projected that the general housing demand would increase from 4439 to 19,953 from 2010 to 2014.
Income and Affordability
Income Level
Due to the economic recession, the average monthly household income in Singapore was decreased by 2.6% from $7,752 in 2008 to $7,549 in 2009 (Department of Statistics, 2009). Nonetheless, it is observed that household income for owners of private residential units are less affected by market conditions as compared to HDB dwellers. Hence, it suggests the greater affordability of high income earners for private residential units, typically with average monthly household income of more than $8,000 (61st – 100th deciles of households).
Affordability Analysis
Affordability of condominiums is analyzed by different income levels, which are 51st to 100th deciles of households with average monthly household income of $6,500 to $22,000. Available cash and CPF that can be used to service the monthly housing loan is calculated for each income level, thus affordable housing price is deduced based on the mortgage repayment ability, assuming 70% LTV ratio. Furthermore, 5 scenarios with different mortgage interest rates (1% to 5.5%) are used to analyse the impact of interest rate fluctuations on housing affordability.
The analysis shows that the affordability of mass market and upper middle market condominiums would be greatly affected by the interest rate rises as this group of potential buyers are price sensitive. Conversely, luxury condominium sector would be more affordable for a wider range of high income earners (81st – 100th deciles) and they are less affected by the fluctuations in interest rate as they are cash-rich and higher liquidity muscles.
Recommendation
This report recommends that luxury condominium sector would have the most potential for New Homes Pte Ltd (refer to Annex A). The appropriate price range that we recommend would be $1,800 to $2,500 psf in order to stay competitive.
Introduction
Government Regulations and our Views on the Recent Cooling Measures
The government plays the regulatory and supervisory roles in the real estate market by ensuring that the development planning and control mechanisms are properly implemented and enforced. It sets and manages macro-economic policies to enable efficient operations of the economic activities. The government's influence on the private real estate market is unmistakeable and must not be ignored.
From a macroscopic perspective, the recent rounds of cooling measures have directly or indirectly affected 2 main groups of buyers. They are 1) speculators who are benefiting from concurrent ownership of public and private residential properties and 2) HDB upgraders. The measures are "anti-speculative" as they are out to control the phenomenon of 'property flipping', where speculators push up housing market price irrationally without any intention to hold the property. This may lead to what is often known as a property bubble burst.
The reason why the group believes that private mass market projects would be affected more than the rest of the other private subsectors as the cooling measures would require buyers to commit to a larger cash outlay upfront when buying a new property. If it is a second property that a person is buying, the lower LTV limits would enforce buyers to exercise financial prudence, and to reconsider their financial positions in owning another property. As we know that HDB-upgraders are people who yearn for condominium living but yet may not have the deep pockets to actually afford a private condominium, more so with the cooling measures kicking in, the high initial outlay would mean that there is the need for a large quantum from the CPF savings. This would automatically disqualify many potential buyers who do not have that kind of financial ability.
According to The Sunday Times (15th August, 2010), more Executive Condominiums slated to be launched within the next months, namely Compassvale Bow, Punggol Field, Buangkok and Yishun, would yield some 1,400 units of apartment. Expected to be priced between S$650psf to S$750psf. These condominiums with condo-like facilities would give private mass-market development a run for their money. Coupled with the raise of income ceiling from S$8,000 to S$10,000 per month, the increased supply of Executive Condominiums may just ease away the already dwindled demand of the mass market condominiums
One cannot concurrently own a HDB flat and a private property during the 5 years Minimum Occupancy Period (MOP). However, after 5 years, potential HDB upgraders would face obstruction when buying a new-launched condominium. According to Ku (2010), if they choose to sell their HDB units to buy an apartment they like, they can take up 80% LTV; however, they have to be prepared for the inconvenience of moving into a rental unit for a few weeks to months while waiting for the issuance of Temporary Occupancy Permit (TOP) of their new shelter. These various encumbrances were also reflected by the lacklustre response in many Mass Market showrooms after the announcement of the cooling measures.
This affected demand from HDB upgraders is one of the compelling reasons our group would advised New Homes against going into the mass market as there will not be abnormal profits to be made under a 'perfect competition' scenario, where the entry to mass market is not high and more developers will just come in and cream off the already shrinking pie (due to the new cooling measures). Furthermore, a distinction has got to be made between anti-speculative measures and measures that would deter investment. The government of Singapore encourages investment that would maintain a stable and sustainable property market in Singapore.
The cooling measures have little impact on affluent investors; it is also the reason why we are recommending New Homes to cater to the luxury condominium sector. Besides the demand generated by well-to-do Singaporeans, foreigners are also taking advantage of the relatively lower prices of luxury projects in Singapore compared to country like Hong Kong. Further, true investors who have the ability to hold on to property would prefer the upmarket properties that cater to their lifestyles.
Going forward, our group predicts that private property prices (URA PPI) are unlikely to be adversely impacted but could moderate to a more sustainable level of 2-3% per quarter. Similarly, public housing price growth (HDB Resale Price Index) could moderate to 1-2% per quarter. In short, the demand for mass condominium market would be moderate and the demand for luxury and super-luxury sector should spur potential growth.
To begin with, we will give you a broad overview of Singapore in terms of its demographics and economic performance in comparison to other countries, followed by an overview of the non-landed private residential market. We have included ten compelling reasons why we propose luxury development, coupled with household income and affordability analysis as well as identifying your competitors in the market.
General Profile of Singapore
In 2010
Total population ('000)
5,076.7
(Singaporeans and non-Singaporeans.)
Resident population ('000)
3,771.7
Resident population growth (per sg km)
1.0% per annum
Population Density
7,022.81
Population by Race
Chinese (74.2%); Malay (13.4%); Indians (9.2%); Others (3.2%)
Population by age ('000)
Below 15 (671.3); 15- 64 (2,655.6); 65 and above (315.8)
Official languages
English (Language of administration), Mandarin, Malay (National Language) ; Tamil
Main religions
Buddhism, Islam, Christianity, Taoism, Hindusim,
Table 1: General Profile of Singapore
Source: Singapore Department of Statistics
News of the World Financial Market in 2010
Gross Domestic Product (GDP) in 2009
GDP at current market price (S$millions)
265,057.9
Per capita GDP at market price (S$millions)
53,143
Money supply (S$millions)
93,472.1*
Official foreign reserves at EOY 09 (S$millions)
263,955.4
*Refers to the currency in active circulation and private sector demand deposits at end of year
The first half of 2010 saw yet another roller-coaster ride for the world economy. The initial strong rebound in equity markets over the last few months gave a sense of assurance that the global economy is out of the woods. However, circumstances involving the southern European economies remain frail; hence recovery in the European Union expected to remain sluggish. This European turmoil proved to be a damper on markets across the board, with fears of a halt in the road to recovery. While it did not start another recessionary wave, it certainly caused uncertainties in the financial markets and it is likely to remain a major risk factor that will continue to weigh on the global recovery.
Moreover, the latest economic data is pointing towards a fragile economic recovery. The strong global production numbers appear to be peaking, while monetary and fiscal policies, particularly in the larger emerging economies, are in the midst of normalising. This coupled with low U.S. consumer confidence, continued high unemployment, modest wage growth and credit crunch, points to a period of uncertainty in the economic outlook. Although stock markets around the world have since recovered from the European debt crisis, the equity markets are expected to continue to meet with upward resistance during this period. While the economic recovery remains unpredictable, much of the "hot money" will be flowing towards Asia, especially in the arena of property, after investors have lost faith in complex financial securities following the collapse of the Lehman Brothers.
U.S. Weakness
It is imperative to mention the U.S. market as there is high correlation between Singapore economy and the U.S. The weakness in the U.S. labour and housing markets, combined with a decline in consumer confidence will affect household spending. The latest US non-farm payrolls1 (correct as of October 15, 2010) which the Labour Department of US published its monthly employment situation summary on Friday, showed non-farm payrolls tumbled by 95,000 workers in September 2010, falling well short of economists' prediction of nearly no job losses, although the report showed the unemployment rate unexpectedly remained steady at 9.6%, the 14th consecutive month above 9.5%, which is the longest streak in over 60 years of records.
Singapore Economic Performance
A sound economic performance, as indicated by the positive economic growth, low interest rate environment, expansionary monetary policy, bullish trends in the stock market is normally accompanied by an increase in individuals' disposable income. These will trigger a strong demand for housing either by potential upgraders or new home buyers (Sing, 2001).
The GDP was slowed down in 3Q 2010 showing a 10.3% growth y-o-y basis, and contracted by 19.8% q-o-q basis (Table 3). The decline of GDP growth is within the government's expectation as the overall GDP growth for the year is projected to be around 13% to 15%. However, the unusual double digit growth is not expected to sustain for the next two years as the GDP grew from a low base after recession. GDP growth is estimated to be back to the normal single digit, implying moderate growth.
According to Jones Lang LaSalle (JLL) 2Q Asia Pacific Property Digest (2010), slower sales are witnessed as the new sales volume fell to 427 units in the prime residential market. The softening in buyers' sentiments in 2Q is mainly due to fewer new launches. In the overall prime residential resale market, 611 units were transacted in 2Q 2010. It indicates a 19% q-o-q drop in sales volume compared to 1Q 2010. However, this is about 40% higher than the historical average of 437 units transacted per quarter from 2000 to 2009. Thus, it suggests that prime residential resale market remains positive even though sentiment weakened.
Outlook of Singapore's Economy
Trade (2009)
Total trade ($m)
747,417.3
Total imports ($m)
356,299.3
Total exports ($m)
391,118.1
Productivity and Inflation (2009)
Annual Growth in Labour Productivity (%)
-3.9
Annual Inflation Rate (%)
0.6
Manufacturing (2009)
Total Output ($m)
213,699.8
Investment Commitments in Manufacturing & Services
(Fixed Assets Investments)
11,753.9
Foreign Investments* ($m)
8,385.6
* Major trading partners: France, Germany, United Kingdom, Indonesia, Malaysia, Thailand, Japan, Hong Kong, Korea, Taiwan, China, Saudi Arabia, United States of America and Australia
The Singapore economy was significantly affected by the crisis due to the contraction of exports, which represent 21% of GDP. Sales abroad of manufactured products (electronics, engineering, pharmaceuticals, petrochemicals) and services (financial services, tourism, transport) were affected by the weak performance of the main trading partners (Malaysia, United States, China, Japan). With the economy's sliding into recession, the central bank (Monetary Authority of Singapore) reduced interest rates several times and a stimulus programme representing 8% of GDP was implemented in January last year.
Although increased public spending on infrastructure, transport, health and education enabled the authorities to limit the contraction of investment, it did not prove to be sufficient to offset the drop in private investment. The government moreover granted default guarantees of up to 80% on new loans. Household consumption was supported by a reduction of income tax and measures to foster employment.
In Q1 2010, GDP growth rebounded significantly (10.9% y-o-y). For the entire year, growth is forecasted to remain high of 8.9% or even double digit growth, crediting to the positive impact on domestic demand of these expansionary monetary and fiscal policies and the gradual recovery of the world economy. Investment, consumption, and net exports are again expected to contribute positively to growth. On the supply side, the construction sector will benefit again this year from increased public spending while electronics, pharmaceuticals, petrochemicals, financial services, and tourism will gradually recover. Singapore boasts the best governance in Asia underpinned by an effective legal system that facilitates claim collection and a high level of financial transparency.
2007
2008
2009(e)
2010(f)
Economic growth (%)
8.2
1.4
-2.0
8.9
Public sector balance (%GDP)
3.0
0.1
-1.1
-2.7
Current account balance (%GDP)
22.8
14.4
14.3
13.5
Foreign debt (%GDP)
14.9
13.5
11.5
10.6
Foreign exchange reserves (in months of imports)
4.9
4.6
5.9
5.1
STRENGTHS
* Very high quality-competitiveness
* Development of high value-added sectors (chemicals, pharmaceuticals, finance)
* Strong FDI inflows due to an advantageous tax regime, political stability and an excellent business environment
* Major exporter of capital in Asia via the public holding company Temasek
* Economic Performance
o Singapore is ranked No.2 worldwide as the city with the best investment potential for 16 consecutive years
o Singapore is the world leader in foreign trade and investment
* Competitiveness ; Business Environment
o Singapore is ranked first for having the most open economy for international trade and investment
o Singapore is the world's easiest place to do business
o Singapore is ranked the most competitive country in the world
o Singapore is the best business environment in Asia Pacific and worldwide
o Singapore is Asia's most "network ready" country
* Business Legislation and Efficiency
o Singapore is first in the world for having the best protection of intellectual property
o Singapore is the least bureaucratic place for doing business in Asia
Government
o Singapore is ranked 4th in the world and 1st in Asia for having the least corruption in its economy
o Singapore is ranked the most transparent country in the world and Asia
Labour
o Singapore maintains top position in BERI's Labour Force Evaluation Measure
o Singapore is ranked 7th in the world and 2nd in Asia for having the most motivated workforce
o Singapore is among the top 5 in Asia for the best skilled labour
o Singapore's labour regulations are the most business conducive in Asia
o Singapore has the best labour/employer relations in Asia
* Expatriate Living
o Foreign talent rank Singapore as Asia's best country to work in
o Singapore is the first choice for Asian expatriates
o Singapore is the best place in Asia to live, work and play
o Singapore immigration laws for foreign talent highly-regarded for being business-centric
WEAKNESSES
o Economy dependent on foreign demand
o Shortages of skilled labour
o Ageing population
o Latent social tensions in a context of increasing inequality and growing durable unemployment among the least skilled
Strong Financial Fundamentals and Position
Despite implementation of a broad stimulus programme, Singapore continued to run a slight fiscal surplus in 2009, which has grown further in 2010. In 2010, the current account surplus remain stable as a result of the more rapid recovery of imports compared to exports, associated with the rise of raw material prices and the rebound of domestic demand. Concurrently, the high level of foreign exchange reserves is expected to continue to endow the country with good capacity to withstand any sudden surge of capital.
Stable Political Situation
In the political arena, Prime Minister Lee Hsien Loong's People's Action Party (PAP) is expected to remain in power in the upcoming General Election, credited with pursuing the government's active policy-making process in dealing with the crisis and maintaining high social stability as seen from the employment campaign efforts and the Job Credit Scheme for the mass public.
Singapore Remains Top Asian Country In Corporate Governance
Singapore has come out top in Asia in 2010 for corporate governance despite stiff competition from its counterparts, Hong Kong and Japan, which came in second and third respectively. The findings were revealed in the Corporate Governance Watch 2010 report, prepared by the Asian Corporate Governance Association (ACGA) and investment group CLSA Asia-Pacific Markets. This shows that MNCs will continue to be attracted to Singapore and expand their HQ here which in the process inevitably increases their headcount. This would result in more expatriates coming to Singapore whom will be one of the main demand sources of our recommended target market for luxurious condominium which will be analyze later in the report.
(%)
2007
2010
Change
Trend of CG Reform
1.Singapore
65
67
(+2)
Improving slowly, negatives cancel positive
2.Hong Kong
67
65
(-2)
Some regression, static overall
3.Japan
52
57
(+5)
Improving, but will reform be sustained?
=4.Taiwan
54
55
(+1)
Static overall, loss of focus
=4.Thailand
47
55
(+8)
Improving, but political uncertainties remain
6. Malaysia
49
52
(+3)
Improving, but held back by "CG culture"
=7.India
56
49
(-7)
Over-rated last time, but slow improvements
=7.China
45
49
(+4)
Improving, but held back by "CG culture"
9. S.Korea
49
45
(-4)
Regressing, turning inwards
10. Indonesia
37
40
(+3)
Improving, but weak political system
11.Philippines
41
37
(+4)
Regressing, but new government may help
While Singapore is rated high as compared to other ASEAN countries on issues such as infrastructure, transparency, political stability, and ease of doing business, it is still imperative for the government to address the property market issue in order to maintain Singapore's competitive edge. Similarly, Table 7 below also shows that Singapore is the world's easiest place to do business according to Doing Business 2010 Report by World Bank Group.
Economy
2010 Rank
2009 Rank
Singapore
1
1
New Zealand
2
2
Hong Kong, China
3
3
United States
4
4
United Kingdom
5
6
Denmark
6
5
Ireland
7
7
Canada
8
8
Australia
9
9
Norway
10
10
Note: The rankings for all economies are benchmarked to June 2009. Rankings on the ease of doing business are the average of the economy's rankings on the 10 topics covered in the Doing Business 2010 Report.
Current Job Market Outlook in Singapore
The rosy job market is set to continue till the end of the Year 2010, said the labour economists [Straits Times September 16, 2010]. Among the reasons are the continued development of the two integrated resorts (IRs) and growth in the financial services industry continuing to provide robust employment growth. The MOM report shows a total gain of 61,400 jobs created in the first half of 2010. This is a far cry from the loss of 13,800 jobs for the same period last year. For the first time since the 2008 recession end, Singapore witness more job vacancies than job seekers. As such, unemployment had fallen across the board for all age and education groups and this suggest cheer for the current Singapore's employment situation and perhaps, more disposable income for housing.
Employment (as of June 2009)
Labour force ('000)
3,030.0
Employed persons ('000)
2,905.9
Unemployment rate* (%)
2.2
Labour force participation rate**(%)
65.4
Males
76.3
Females
55.2
** Based on the population aged 15 years and above
Market Overview of Singapore Private Property Market
Absorption Rate of the Private Residential Market (Landed and Non-Landed)
Landed
Non-Landed
End of Period
Available Units
Vacant Units
Vacancy Rate (%)
Absorption Rate (%)
Available Units
Vacant Units
Vacancy Rate (%)
Absorption Rate (%)
2009 Q3
69,371
2,386
3.4
96.6
180,159
13,084
7.3
92.7
2009 Q4
69,498
2,475
3.6
96.4
179,991
9,913
5.5
94.5
2010 Q1
69,569
2,306
3.3
96.7
180,882
9,097
5.0
95.0
2010 Q2
69,652
2,323
3.3
96.7
184,682
11,343
6.1
93.9
An absorption rate is a measure of supply that calculates the rate at which the supply of properties in a specific market is sold. The absorption rates of landed properties shows consistency (above 96%) over the past 2 years since Q2 2008. Because of the recession, construction of landed properties slowed down, but that did not deter cash-rich buyers from withdrawing altogether. In fact, as economy began to pick up at Q2 2009, the absorption rate has increased (vacancy rate decreased) in proportion to the newly constructed landed properties. The Non-Landed properties absorption rate experienced more fluctuation in relation to the landed properties. However, one should not interpret lower absorption rate as slow sales, it may be due to increasing stock supply (completed or uncompleted) for the particular quarter, of which the market could not absorb as fast.
Projecting Condominium Demand
Period
Number of Uncompleted Units Launched for Sale (Supply for the Quarter)
Numbers of Units Sold (Demand for the Quarter)
Units Sold Directly by Developers
Units Sold in the Secondary Market
Uncompleted
Completed
2009 Q3
5,899
5,510
68
7,160
2009 Q4
2,227
1,841
19
4,847
2010 Q1
4,372
4,351
29
5,954
2010 Q2
4,180
3,955
78
5,405
As the recession began its recovery in Q2 2009, developers and the secondary market saw confidence returning back to potential buyers. At the start of Q3 2009, many developers launched their held-back uncompleted developments (due to recession), which could be seen as current quarterly supply that promised future space. That quarter saw the most number of units launched since the economy slipped into a crisis. As seen by the number of units sold directly by developers as well as in the secondary market, we can make a viable assumption that consumers' confidence is heading north as demand increases. As of Q2 2010, there are 36,935 units of private residences under construction, of which 1,626 are Landed and 35,309 Non-Landed. It is worth to note at this point that the planning authority will always ensure adequate supply of land parcels to meet the ever-increasing demand for private homes from both locals and foreigners.
Sing (2001) has examined a general structure for the condominium housing market in Singapore (Figure 2), and on which the interactions of various demand and cost shifters for the condominium models are identified. The condominium housing market structure shows that government, financial institutions, firms, households, and developers are five key players in the real estate market. Further, based on the literature and condominium market dynamics reviewed, Sing (2001) has identified several important macro-economic determinants of the house demand and supply (Figure 3). Based on the key demand and supply drivers, this report projects the demand for condominium in Singapore for the next 5 years.
Projecting Condominium Supply
On the supply side, developers are motivated by profits when undertaking new construction projects. Due to a long lag time in the completion of a new building, developers may rely on their better accessibility to cost information to arbitrage on the short-term price variations in the market. There are also occasions when developers may misjudge the real estate cycles. However, in the long run, the space market will reach equilibrium.
There were fewer projects launched in the prime market as developers adopted a wait-and-see attitude, contributing to a lower new sales volume in 2Q 2010. Significantly more physical completions came into the prime market in 2010, totalling about 900 units. Moreover, these projects are larger projects, which included Sky @ Eleven (273 units), Belle Vue Residences (176 units) and Waterfall Gardens (132 units).
Supply Pipeline Underway
This table projects the pipeline supply of private residential units as at end of 2Q 2010. The figures are utilised in the REMA model which aid in the projection of condominium demand up to Year 2014. This supply includes those under construction as well as those that are planned but construction has not begun yet.
Singapore Current Home Prices for Private Luxury Segment
In the figure above, it can be seen that there is an increased of transacted volume of non-landed luxury properties that were sold from SGD 2000psf to SGD 3000psf in District 9 and 10 in recent months. It could also be observed that there was also a pick-up of transaction involving developments that were sold for more than $3000psf. These trends, in recent times, gives an indication of the higher level of interest in luxury and super luxury units within district 9 and 10.
Furthermore, luxury properties in Singapore are still considered relatively cheaper than the Hong Kong real estate markets which are hovering at new highs. According to CBRE Hong Kong Luxury Residential MarketView 3Q 10 report, luxury apartment prices rose 4.6% quarter on quarter to an average of HKD$21,588 psf (SGD$3,636). On our end, high-end luxury condominiums in Singapore hover at an average price of $3,000 psf. For example, projects like The Laurels @ Cairnhill, were sold between $3,110 to $3,240 psf in 3Q 10 (CBRE Singapore MarketView 3Q10).
Potential growth for luxury market
There is a potential for luxury condominium market in Singapore even though demand for this segment may not be as high as the other condominium segments. According to Dr. Chua Chor Hoon, head of DTZ Southeast Asia Research, she expects "demand for prime residential properties to be softened as a result of heightened uncertainty arising from the European Debt crisis for the rest of the year." While price growth is likely to remain moderated, the luxury prime market still has an upside potential of price appreciation as they remain below their last peak. As observed by Cushman & Wakefield, Singapore's luxury prices are still some 18% below peak prices of 2008.
Sentiment of the Residential Property Market in Relation to Population Growth, Fertility and Household Size Patterns
Less Aggressive Bids from Developers
In the Straits Times September 18, 2010, it was reported that a condominium plot in Hougang Avenue 7 has attracted six bidders and there are no aggressive bids by the developers anymore. These fairly conservative tenders show that developers are taking a cautious approach. CBRE Research executive director Li Hiaw Ho said the six bids showed that developers are still interested, as the top bid is only 50% higher than the last bid. This shows that developers are cautious and less bullish about the residential market. Cushman ; Wakefield managing director Donald Han said the tender results showed that developers are 'constrained' in their bids. They are no longer putting in aggressive bids that will lead to runaway prices. From here, one could see the impact of the cooling measures on developers' price expectations and developers are also now more selective in bidding for sites.
Nevertheless, there is still keen interest from developers to bid for sites. Developers still find the Singapore property market attractive, but are more price-sensitive now. Their interest is evident from the fact that developers had acquired more than 10 sites from the private sector in Q3 10. The more prominent deals included the purchase of Goodrich Park and Meng Garden (CBRE Singapore MarketView 3Q10).
Wing Tai, a luxury property developer, remains upbeat despite Singapore residential property recent measures. The Straits Times September 6, 2010 had reported strong demand for high-end properties in Singapore. Wing Tai deputy chairman Edmund Cheng said that the new curbs like 70% cap on loan-to-property-value for second mortgages will not affect the rich. He added that the measures may affect HDB upgraders but not the upper middle, high-end and super high-end. Thus, Wing Tai continues their optimistic view by announcing that they will continue to launch high-end residential projects.
Population Growth and Fertility Rate
Table 15: Singapore Population Size and Growth by Residential Status
Source: Population Trends (2010)
Figure 6: Total Population Average Annual Growth Rate
Source: Population Trends (2010)
Based on historical data for the past ten years (Table 15), the overall population does not reflect a steady growth rate. Instead, it is growing at a decreasing rate since 2008 (Figure 6). Further analysis suggests that the sharp decrease is mainly due to the reduction of non-residents due to the tight control over migrants. While for citizens, the policies in encouraging marriages and producing babies are not effective or have not yielded visible results, as reflected by the decreasing fertility rate in Singapore (Table 16).
In 2007, National Development Minister Mah Bow Tan (Lin, 2010) announced that the predicted future population of Singapore would hit 6.5 million by year 2050, of which about 40% of the total population would be made up of migrants. Thus, to project the population for 2011 – 2014, the average population growth of 35,580 each year is adopted in order to hit the 6.5 million by the year 2050 from 5 million in 2010. The assumption here is that population is growing at a constant rate for the next 40 years. Thus, the derived population projection for 2010 – 2014 is shown in Table 19.
Household Size and Growth
Household size in Singapore showed a declining trend, decreasing from an average of 5 persons in 1970s and 1980s to 3.5 persons in 2009. Since 2006, the resident household size averaged 3.5 persons (Table 17). It implies that the average household size would unlikely to fall below 3 persons as the majority of Singaporeans are still family-oriented and would have at least one child.
A decrease in household size of 0.5 and 0.2 is observed from 1990 to 2000 and from 2000 to 2009 respectively (Table 18). Thus, assuming that the same rate prevails, the projected household size for 2010 to 2014 would be around 3.3 (see Table 19). Smaller household structure with growing population would lead to greater demand for housing, thus increasing the occupied dwelling units.
Projecting General Housing Demand
Changes in the demographic patterns such as population growth, household size and formation, migration, etc., will affect housing demand (Sing, 2010). Table 19 shows a summary of population growth over the years from 1990 to present.
5 Condominium Subsectors in Singapore
The condominium market in Singapore could be broadly classified into 5 subsectors, namely, the Mass Market (lower middle), the Upper Middle Class, Executive Condominium (EC), the Luxury and the Super Luxury condos. The location of the development, price and quality of fittings and facilities all aid in categorizing the different developments into their respective subsectors.
Price (more specifically quantified by $ psf) of recent transactions can be a good indicator of which subsector a particular development belongs to. The premium one pays for a property would determine whether the development is located near to the city centre and/or better facilities and, nonetheless, exquisite designs and unparallel quality of fittings to differentiate luxurious apartments from the mass market condominiums.
1. The Super Luxury Market
Super luxury condominiums are mostly found in the prime district of Singapore. Marketers would more often than not mention about the exclusive address that homeowners could have access to. These developments are often well-designed, with detailed attention given from the lift lobbies right up to the interiors of the house. Super luxury condominiums sell more than a living space; it defines an exclusive lifestyle and offers matchless class and style to premium homebuyers. The price range of a super luxury condominium is typically above the range of SGD $2,500psf.
Example of a Super Luxury Development
St Regis Residences located at 33 Tanglin Road, district 10 along Orchard Road has 999 year Leasehold, which is almost equivalent to Freehold. It is marketed as a "pinnacle of luxury" with a full range of hotel-liked amenities, interior designs of each individual unit is of ultra high quality finishing mostly imported from Europe. To further define a super luxurious development, there is a Concierge, Doorman and Butler service to cater to the unique demands of every homeowner there. It was priced at above $3,500psf.
Figure 7: St Regis Residences
Source:Starwood Promos
Figure 8: Bedroom Decor and Fittings of St Regis Residences
Source: luxuryrealestateadvisors.com & Huttons Real estate group
Ardmore Park located at 13 Ardmore Park, prime district 10 along Orchard Road, has full facilities that includes swimming pool, gym, tennis courts, jogging track, jacuzzi, clubhouse, multipurpose hall and a playground. The main entrance and private lift lobbies have been designed on a grand scale complete with marble finishing, the lobbies are also decorated with paints and ceramic works by renowned artists and sculptors. A unit at Ardmore Park is roughly priced at SGD $3,200psf.
2. The Luxury Market
The luxury condominiums are also often sighted on the prime districts of Singapore. Other than the unarguably prime districts of 9, 10, and 11, there is also an observation that these condominiums tend be marketed as waterfront living homes at district 4, the Keppel Mount Faber area and district 15, the Marine Parade Tanjong Rhu area. The price of luxury condominiums typically ranges from SGD $1,500psf to SGD $2,000psf.
The differences between the Super Luxury developments and Luxury developments are not vastly distinct. Nonetheless, the level of fittings, facilities and exclusivity often tell them apart.
Example of a Luxury Development
Located at 46 Keppel Bay Drive, luxury units from the Caribbean @ Keppel Bay touted as the first residential development that offers true waterfront living. Besides having a 50m lap pool, clubhouse, lounge, games room and several playgrounds, facilities are completed with a marina in Keppel Island for yacht owners. A unit at Caribbean is roughly priced at SGD $1,500psf.
Figure 9: Caribbean Condominium
Source: listing.sg
3. The Upper Middle Market
The upper middle condominiums are usually located at the rest of central core region as defined by the URA. The price of upper middle condominiums typically ranges from SGD $1,200psf to SGD $1,500psf.
Figure 10: Citylights Condominium
Source : Tham & Wong LLP
Citylights is a condominium with a 99-year Leasehold tenure and is located at 80 Jellicoe Road, district 8. Citylights have full facilities including a lap pool, BBQ pits, gym fitness area, tennis courts landscaped gardens with waterfall and a playground. Amenities nearby includes the Marina Bay Golf Course and it is five minutes away from attractions like Little India and Arab Street. The estimated asking price for a unit at Citylights is approximately $1,300psf.
4. The Mass Market
The mass market condominiums have been making waves in local presses recently, prized as highly desirable asset that it was described owning one as "The Singapore Dream". Mass market condominiums, as the name suggests, are private condominiums located in suburban areas, familiar to most HDB dwellers. The price of mass market condominiums typically ranges from SGD $900psf to SGD $1,200psf.
Example of a Mass Market Development
The Quartz located at Compassvale Bow, Buangkok district 19, has got a clubhouse and a gym. The Quartz is positioned right in front of the Buangkok MRT Station and could be distinguished from its full-glass window fa�ade. The estimated asking price for a unit in the Quartz is approximately $920psf.
Figure 11: The Quartz Condominium
Source: h88
5. The Executive Condominiums (EC)
When considering the condominium market in Singapore, the existence of public EC cannot be disregarded as they do contribute to the total supply of condominium developments in Singapore. Furthermore, EC would become fully privatized after 10 years. The primary advantage being that these developments can then be sold to foreigners after 10 years. With a historical 30% mean price difference between private mass market and EC, the latter offers the middle-income earners or 'sandwiched' class an alternative choice of condominium living. The price of executive condominiums typically ranges from S$650psf to S$950psf.
Example of an Executive Condominium
Bishan Loft is an EC located at Bishan Street 11, district 20. Facilities at Bishan loft include swimming pool, Jacuzzi, BBQ pits, clubhouse, tennis court, game room and a playground. These facilities are very similar to features in private mass-market condominiums. Bishan Loft has close proximity to Junction 8 and to prestigious schools like Raffles Institution, Raffles Junior Colleague and also the Australian International School. The estimated asking price for a unit in Bishan Loft is approximately $920psf.
We would like to recommend New Homes Pte Ltd to invest in the
Luxury Condominium Market
Here are 10 reasons why:
Also refer to Annex A, on the different views about luxury apartments from three property agencies – ERA, DTZ and Colliers (OCBC featured article – Is now the right time to buy property?)
10 Reasons Why People Will Invest In High-End Condominium
Real estate is among the world's safest investments as it cannot be lost, stolen or carried away. If managed with reasonable care, its value can be maintained or even enhanced. Most institutional players such as corporate investors and developers like New Homes will have considerable portion of their investments in property.
Reason No. #01 – Luxury property has attractive rental yields
Figure 12: Attractive Yields of Luxury Property
Source: MAS, Savills Research ; Consultancy
High-end properties have attractive rental yields against 3-month Sibor. This entices property investors as it gives them a steady stream of cashflow in good and bad times (Figure 12). A case in point, a unit at Ardmore Park which was bought for $4.4 million in 2005 was sold in May this year for $6.2 million, representing a healthy profit of about 40%. This capital appreciation has yet take into account rental income that may have been earned over the period.
Typically, residential rental yields stand at 3% to 5%, depending on the location, project and tenure of the property while high-end residential yields have risen from a low of 2.8% in Q4 2007 to 3.5% in Q1 2009. However, they are expected to stabilise around the long-term average of 3% to 3.4% in the short to mid period. Furthermore, going by past transactions, prime properties, offer better potential for capital appreciation as investors in this segment are perceived to be less price sensitive. Moreover, the removal of capital gain tax policy means that the high-end properties in the Core Central Region are not affected and are still open to investment by high net worth investors, both local and foreign alike.
Reason No. #02- Key Demand Driver for luxurious condominium
Projection of demand from foreign investors and expatriates
In the Straits Times (September 23, 2010)2, it was reported that Singapore is home to the largest proportion of high-earning expatriates compared to 24 other countries and cities. Singapore acts as an attractive location for high earners, which is unsurprising as it tops the economic league table on income score with nearly half (45%) of expats earning over US$200,000 (S$265,000) per annum compared to the worldwide average of just 21%.
2010 rank (2009)
Country
% of expats
1 (4)
Singapore
45
2 (2)
Russia
40
3 (-)
Bermuda
39
4 (3)
Hong Kong
36
5 (13)
Saudi Arabia
35
Table 21: Proportion of expats earning more than US$200,000 a year
Source: HSBC's Expat Explorer Survey
With a good spending power, these expats would most likely consider a luxurious condominium as his home of choice as there are restrictions on foreigners buying landed property in Singapore. Increasing quality of luxurious condominiums would match these foreigners' expectations similar to the lifestyle that they experienced back home.
More expatriates expected in the next 5 years
According to the Business Times (25th March 2010)3, the financial services, healthcare industries and the Agency for Science, Technology Research's (A*Star) spearheading the biomedical industry are amongst the other industries that are in constant pursue of foreign talents. Foreign talents are expected to continue to flow in to make up for the voids in Singapore faces especially in the biomedical research sector and areas of personal banking.
Increasing trend of foreign investors in Singapore real estate
In 1999, foreigners made up just 6.6% of total property transactions, but the number has increased to 27.3% in 2009. Foreign buyers are also making up a significant percentage of the total sales transaction of luxurious units. Belle Vue Residences in Oxley Walk, a luxury development that has an average selling price of SGD 2,500psf, see foreign buyers accounting for 52% of its sold units.
These foreign buyers are mostly from Malaysia, Indonesia, China and India. It is also observed that there have been a rising proportion of Chinese and Indian nationals investing in the local properties.
Growing influence of Chinese investors
The growing interest on real estate investment and increasing wealth of Chinese investors would also create demand for luxurious condominium. According to the Straits Times (24th August, 2010)4, Chinese buyers comprise the largest group of foreign buyers in the exclusive private residential enclave of Sentosa Cove. The increasing affluence of Chinese buyers could be felt with the sensational $36 million purchase of a Sentosa Cove bungalow in June this year
Furthermore, if the Chinese government continues to regulate the property market in China, Chinese investors may find it more attractive to invest in properties in Singapore. According to The Straits Times (30th April, 2010)5, there is now already "one-home-per-family" policy implemented in 12 cities of China, including Beijing, Shanghai and Guangzhou, making it more difficult for second purchases of properties in China.
Furthermore Chinese parents, values the availability of quality English education for their children, among other factors include Singapore's safe and conducive environment in which to raise a family, efficient infrastructure and multi-racial society. The transparent and well-regulated Singapore market will continue to be one of the key factors that drive the demand of luxurious apartment for these Chinese investors.
Singapore remaining as a popular investment destination for Indonesians
Singapore property has always been favoured by the Indonesians. For years, they have been the dominant group of foreign investors that have a penchant for the luxury properties in Singapore. The affluent Indonesians are also used to living in luxurious and sizeable homes back in their country, and they would want to continue to own prestigious and top quality properties in Singapore for investment or even as a second home. The close proximity of Singapore and Indonesia allows these wealthy Indonesians owning investment properties as form of accommodation whilst visiting Singapore. There are no compelling reasons to believe that the Indonesian would drive up the demand for luxury properties in Singapore in the near future. However, given Singapore's sound economic fundamentals, stable currency and virtually corruption-free environment, these factors that will continue to attract Indonesian investors in invest in Singapore properties as a way to diversify their investment portfolios.
Reason No. #03 – 'Hot' money flowing into Singapore's property markets
Despite government's cooling measures, the inflow of money from the U.S. and Europe into Singapore might still continue. Risk aversion shown by investors towards the U.S. and Europe markets was leading to 'money flowing into Asia'. Furthermore, with the currency fluctuation and all time low US currency, investors are taking out their monies from the U.S. and put into the strong and emerging Asian economies. This is to prevent their monies from becoming less worthy and to take the opportunities for arbitrage. The government, however, needs to be careful of a possible high inflation and asset bubbles which affect export if too much money comes in. It may need to impose currency tax to regulate proper flow of 'hot' money in accordance with the economic fundamentals of Singapore.
Reason No. #04 – Foreign eligibility
There are constraints and restrictions for foreigners who are keen to invest or buy landed property in the Singapore. First, foreigners will need to be a Permanent Resident (PR) before they can be allowed to purchase landed homes in mainland Singapore. However, getting a PR is not a guarantee. They need to be further assessed based on their track records, qualifications and economic contributions to Singapore. Sentosa Cove is the only place where foreigners are allowed to purchase landed property without any restrictions. This may lead to a spill-over effect where foreign investors looking to invest in Singapore turn to comparable investments – that is luxury condominiums, where there are no restrictions on foreign ownership as long as the whole condominium estate is not bought by any single foreigner. Moreover, with the continued drive to attract and retain foreign talents, we hold the optimistic view that demand for luxury condominiums from foreigners will be pent up in the long term.
Reason No. #05 – Luxurious condominium as an attractive investment asset class
Despite the slowdown in demand from ultra high net worth investors due to their cautious sentiment over the recovery of major economies in the West, we believe that the luxury segment will continue to be an attractive investment asset class. They offer a good rental yield given the fact that high-income expatriates are projected to rise. With the all-time low interest rates that Singapore banks are currently offering, we believe that investment savvy and cash rich investors would seize the opportunity and park their monies in the Singapore property market.
Furthermore, luxury condominiums are often more resilient than mass market condominiums in weathering economic cycles as their limited supply meant demand will always be relatively high. Affluent PRs going for prestige status are also willing to pay higher prices to enter into the limited luxury properties market. There are also not many speculators in the luxury housing segment as it requires huge initial capital outlay. Our group has down played the possible impact of the cooling measures. The impact would be little for the upper middle-class and above because most of them usually take a mid to long-term perspective on their purchases. In addition, they are less bounded by the 70% Loan-to-Value as they have more liquidity and equities on hand.
Property experts say that the current limited supply of luxurious condominiums coupled with Singapore's strong economy, will keep the luxury property market buoyant. While sales volume might slow temporarily as buyers take stock of the new rules, prices are not expected to be affected as most owners view luxury properties as a long-term investment (empirical evidence has shown that the longer the investment horizon, the greater the likelihood of making a profit) and are not in a hurry to sell.
Therefore, luxury condominium is indeed an attractive investment asset class among PRs, Singaporeans as well as foreigners, and should remain so for many years to come.
Reason No. #06 – Singaporeans ranked 4th for personal wealth
(Average wealth per adult is S$336,000 )
Singaporeans are the 4th richest people in the world in terms of personal wealth and 2nd richest in Asia-Pacific, according to a Credit Suisse Global Wealth Report, which looks at household debt and includes owner-occupied property in drawing up a person's wealth level. The average wealth per adult in Singapore has grown from US $105,000 in 2000 to US $255,488 (S$336,000) this year.
The findings show the average adult's assets here are divided about equally into financial and non-financial, partly reflecting 'strong government encouragement for both saving and home ownership'. The average debt of US$37,000 per Singaporean adult is relatively low, equalling just 13% of total assets. While Singapore's mean wealth of US $255,488 is extremely high, its median wealth is approximately just one-ninth of that, at US $30,092 per adult. The disparity between median and average wealth here suggest that the income gap among Singaporeans is widening and most wealth is accumulated among the middle to upper income groups. This indicates that our luxury condominium proposal is feasible per se, with middle to upper income groups fuelling in the real demand backed with affordability.
In addition, as reported in the Straits Times (14th June, 2010)6, Singapore has added millionaires at a faster rate than anywhere else in the world last year, despite a recession that decimated wealth in many nations. The millionaire club grew by 35%, putting Singapore just ahead of second-placed Malaysia, with a 33% gain, and Slovakia on 32% and China on 31%.
Figure 13: Country Growth in Millionaire Households
Source: Boston Consulting Group (BCG)
An annual study by Boston Consulting Group (BCG) showed that Singapore had the highest concentration of millionaires, as of 2008. A total of 11.4% of households here own more than US $1 million (S$1.4 million) – defined as those with investable assets of over US $1 million, exclusive of property and items like art.
Economists and wealth managers cite a number of factors as to why Singapore is leading the way in the growth of millionaire households. One is the increasing number of property owners reaping profits from en bloc sales. Then there is Singapore's 'Liberal Admissions Policy' to attract talents.
Reason No. #07 – More private banking outlets are setting up in Singapore to tap Asia's wealth
Singapore is ideally placed for the role given its location in the middle of the fastest-growing wealth market in the world coupled with its stable government, strong regulatory frameworks and educated workforce. Macquarie Private Bank Australia commented that ultra- high net-worth individuals – those with more than US$30 million (S$41.6 million) each in financial holdings – in the Asia-Pacific had increased by 12.2% to 17,500 in 2006.
In another example, Swiss Life had also set up office in Singapore which targets to sell its life insurance products to the wealthy. The product sold in Singapore is structured for international high net worth individuals and it is called private placement life insurance. Furthermore, according to Forbes magazine's 2008 billionaires report, the number of Asian billionaires increased a third to 211 with a total net worth of $804 US billion, up from $554 US billion. The number of millionaires in Singapore shot up 11,000 people or 21.2% last year – the fastest growth rate in the Asia-Pacific and one of the fastest in the world, said a 2007 Merrill Lynch-Capgemini report.
Part of the reason for high wealth is that Singapore has a much higher savings rate than a lot of countries with higher average incomes. In terms of the 'average Singaporean', the majority of households in Singapore (about 60%) have bankable assets worth between US $250,000 and US $1 million. Another factor could be the strength of the Singapore Dollar against the US Dollar. All of these cases supported our argument that ultra-rich clientele is available for New Homes if they were to embark on a luxury condominium project, within Singapore and Asia whom are looking for investment opportunities.
Reason No. #08 – Location, location, location
Location, location, location is the mantra to those looking to invest in property. Here are some questions leading to demand.
1. But what are the factors that make a good location?
2. Why do people want to own or rent a property in a superior location and what makes living in Prime district attractive?
These are the demand drivers that you need to understand. Beyond the glitz of the shopping belt, it is the proximity to international schools, the Central Business District (CBD), the Integrated Resorts as well as the excellent road and rail connectivity to other parts of Singapore. In view of this, we think that luxury condominium built in prime location will still command a high price because it is perfectly justifiable and reasonable, supported by this wisdom adage of "location, location, location".
Reason No. #09 – Landed home prices up sharply
The market is booming for good-class bungalows, with prices rocketing to record levels as the growing ranks of the rich fight for a posh address. Prices have risen more than 20% in a year, with sales being driven by the robust economy and the tight supply of what are the most exclusive homes in the country. Due to established fact that more Singaporeans are becoming millionaires, which means demand for luxury living is increasing but yet the supply has stayed relatively the same. This justifies the reason for recommending the venture into luxury property segment.
In the REDAS Daily News, 18th-21st September 20107, it was reported that prices for landed properties have rocketed this year with District 10 properties (i.e. the prime luxurious housing district) leading the rise, increasing more than 40%. The surging values have also sent records tumbling across the island as cashed up buyers jostle for real estate. A jaw-dropping of $4,527 psf was recorded for a Terrace at 78, Emerald Hill Road that was sold for $7.3 million.
Experts say District 10 is top because owners had the holding power and would not sell unless the price is right. The roaring economy also meant that wealthy potential buyers were now looking for the best homes and heading to prime districts to find them. Mr Steven Tan, executive director of residential at OrangeTee agency, said the sale of 99-year leasehold Sentosa Cove houses at more than $2,000 psf has set new benchmarks for prime landed properties. This has left owners clamouring for ever higher prices in a sector that already has a limited supply. This can possibly be good news for New Homes if they were to embark on a luxury development project. In a land scarce Singapore, wealthy potential foreign buyers who are not eligible for landed properties except for Sentosa Cove and with planning permission, they will turn to the next comparables, which is the high-end luxury condominium.
Thus, it is manifested that luxury properties such as good-class bungalows and luxury condominiums are the creme de la creme of Singapore private property, and with local businesses and economy picking itself up, some people might want to own one to acquire that prestige and exclusive status.
Reason No. #10 – Institutional Investors as another Key Demand Driver
For institutional investors, condominium housing can be included in their investment portfolios if the rental yields and price appreciation are attractive. These investors might also use this type of housing as an incentive to attract foreign talents to work for them. Hence, both consumption and investment demands for condominium housing add to the demand for condominium stocks.
Figure 14: Property Price Index of Non-Landed Private Residential Property (4Q98 = 100)
Source: URA
Based on the released URA private residential property price index, prices of property in the Core Central Region (CCR) rose from 184.2 points in the 2Q 2010 to 190.0 points in the 3Q 2010. This represents an increase of 3.1%, compared with 5.3% in the previous quarter (Figure 14).
Moreover, prices of non-landed private residential properties increased in all regions in Singapore. It was increased by 1.6% in Core Central Region, 2.4% in Rest of Central Region and 2.4% in Outside Central Region from the previous quarter. It is unlikely that property prices will drop for the next two years. Further, it also expects an upside rental growth in the leasing market of prime and luxurious sector project (see Figure 15). Therefore, demand from institutional investors will remain strong.
Figure 15: Rental Value (RV) ; Capital Value (CV) of Prime and Luxury Property Indices
Source: Jones Lang LaSalle
Income, Affordability, Pricing Levels ; Recommendation
Income level
Year
Average Household Income
Dollar (S$)
Nominal Change (%)
Real Change (%)
2006
6,280
3.8
2.8
2007
6,889
9.7
7.4
2008
7,752
12.5
5.5
2009
7,549
-2.6
-3.2
Table 22: Monthly Household Income from Work among Employed Households
Source: Key Household Income Trends 2009, Department of Statistics
Among employed households (households with at least one working person), average household income fell -3.2% in real term from 2008 to 2009. Real % change in income refers to adjustment of income to consumer price inflation. The main culprit for this fall is the economic recession which saw an increase in unemployment.
Median Monthly Household Income
Distribution by Dwelling Type, 2009 (%)
Dollar (S$)
Nominal Change (%)
Real Change (%)
2007
2008
2009
2007 -2008
2008 – 2009
2007 -2008
2008 – 2009
Employed Households
4,883
5,475
5,398
12.1
-1.4
5.2
-2.0
100.0
HDB 1 ; 2 – room
994
1,190
1,091
19.7
-8.3
12.3
-8.9
3.1
HDB 3 – room
2,875
3,230
3,193
12.3
-1.1
5.4
-1.7
18.9
HDB 4 – room or larger
5,000
5,599
5,556
12.0
-0.8
5.0
-1.3
61.2
Private Flats, Condominiums ; Private Houses
11,736
12,568
12,502
7.1
-0.5
0.4
-1.1
15.9
Table 23: Median Monthly Household Income from work by Dwelling Type
Source: Key Household Income Trends 2009, Department of Statistics
From the table above, we can make the assumption that income volatility level of owners of private flats, condominium and private houses are lower (-1.1% real change) in relation to the HDB dwellers (-1.3% to -8.9% real change) during the economic downturn. In addition, during the boom period from 2007 to 2008, private property owners' increment in their income was marginal of 0.4% (Real Change). We can derive that owners of these category of property earn income that are less affect by market conditions as compared to HDB dwellers.
Decile
2007 (S$)
2008 (S$)
2009 (S$)
51st – 60th
5,884
6,732
6,599
61st – 70th
7,139
8,038
7,969
71st – 80th
8,725
9,720
9,559
81st – 90th
11,330
12,914
12,290
91st – 100th
20,441
23,023
22,062
Table 24: Average Monthly Household Income from Work among Employed Household
Source: Key Household Income Trends 2009, Department of Statistics
In the table above, we can see that almost 40% of the households in Singapore earn approximately $8,000 (income ceiling for HDB applicants per household). For households that fall within the 51st to 60th decile, they can also afford a mass market private condominium if finances are planned well. An affordability scenario analysis will be provided later in this report. From the income levels shown, it can be interpreted that approximately 40% of the households in Singapore will have to look for a Design-Build-Scheme (DBSS), Executive Condominium (EC) or private property as they are not eligible for HDB flats. There are potentially another portion of the households from the 51st to 60th decile who may be interested to invest in a private property. However, in the recent cooling measures, many potential buyers are deterred, resulting in a slight drop in %, leaving only the genuine ones.
Table 25: Banks Home Loan Packages
Bank
Property Type (HDB / Private – Completed / Uncompleted
Housing Loan Package
Lock-in Period
Min. Loan Amount (SGD)
Full Redemption Penalty
Home Fire Insurance
Legal Fees Subsidy
OCBC
HDB or Private – Completed – New Purchase
Loan Amt < 80% of Valuation
Year 1 – From SIBOR + 0.5% (approx 1.22%) or
Loan Amt < 80% of Valuation
Year 1 – Bank Board Rate – 3.22% = 1.28% or
Loan Amt < 80% of Valuation
Year 1 – 1.88% Fixed Rate
2 yrs / 3 yrs
Min $100K- HDB, Min $200K – Private
1.5%
Free for first year
0.4% of Loan Amt or max $2K
HSBC
HDB or Private – Completed – New Purchase
Loan Amt < 80% of Valuation
Yr 1 From 3-Month SIBOR + 1.1%
No
$100,000 (HDB)
$200,000 (Private)
1.5%
Free for first year
0.5% of Loan Amt or max $2K for HDB & Private
Maybank
HDB or Private – Completed – New Purchase
Loan Amt > 50% < 80% of Valuation
Yr 1 From 1.6% Board Fixed Rate
3 yrs
No Minimum
1.5%
Free for first year
0.5% of Loan Amt or max $2K for HDB & Private
StanChart
HDB or Private – Completed – New Purchase
Loan Amt < 80% of Valuation
Yr 1 3M SIBOR + 0.5%
2 yrs / 1 yr
$200,000
1.5%
Free for first year
0.5% of Loan Amt or max $2K for HDB & Private
Source: SgHousingLoan.com
Affordability Sensitivity Analysis
* Affordability of condominiums by analyzing the income levels of Singaporeans
Table 26: Available monthly mortgage payment
* Affordable house prices based on different interest rates and income levels
Table 27: Scenario 1,when interest rate is @ 1% p.a
Table 28: Scenario 2, when interest rate is @ 2.5% p.a
Table 29: Scenario 3, when interest rate is @ 3.5% p.a
Table 30: Scenario 4, when interest rate is @ 4.5% p.a
Table 31: Scenario 5, when interest rate is @ 5.5% p.a
Table 32: Summary of different scenarios
Table 33: Condominium house prices by subsectors
Singapore Inter-Bank Offer Rate (SIBOR) hits an all-time low of 0.44% (3-Month SIBOR) as of 25th October 2010. According to Today Newspaper (Huang, 25th October, 2010), it is the lowest in 23 years. RBS banking analyst Trevor Kalcic foresees (3-Month SIBOR) to increase marginally to 0.6% for this year to 0.8% for next. Below shows a diagram of the fluctuation of SIBOR rate for the past 1 month.
Figure 16: SIBOR rate for past 1 month
Source: LoanGuru.com.sg
Figure 17: Historical 3-month SIBOR
Source: www.mas.gov.sg
Findings from the sensitivity analysis:
* Higher interest rates anticipated
The graph above (Figure 17) shows the historical 3-month SIBOR chart starting from Jan 1988 to 2010 Q1. Typically, interest rates will begin to rise when the economy is recovering. When interest rate increases from 1% p.a to 5.5% p.a (Table 32), the affordable house price drops drastically. Thus, home buyers should be prepared for higher interest rates, as it would impact on the loan repayment ability.
* Luxury condominium less affected by rising interest rates environment
By comparing Table 32 and Table 33 above, it shows that 51st to 70th deciles and 71st to 80th deciles of households would be able to afford mass market condominiums and upper middle market condominiums respectively, when the interest is low, i.e. 1% – 2.5% annually. However, when interest rates rise to a higher level, such as 4.5% or 5.5%, the households belong to 51st to 60th deciles could not even afford executive condominium units, and 61st to 70th and 71st to 80th deciles could only afford executive condominiums and mass market units respectively. However, it is very likely the interest rate will increase in future since the current SIBOR is at historical lowest since 1988. Therefore, the demand for mass markets and upper middle markets condominium would be highly affected should there be increased in mortgage interest rate.
Nevertheless, the affordability of high income earners (81st to 100th deciles) would be less affected by interest rate fluctuations. This group of buyers could generally afford luxury condominiums even at high interest rate of 5.5%. However, for the super luxury condominiums, only people with average monthly household income of $22,000 could afford it, these households fall into 91st to 100th deciles. Therefore, it is obvious that luxury condominium would be more affordable and demanded for a wide range of people (81st to 100th deciles of households) as compared to other sectors.
Recommendation
This report recommends that luxury condominium sector would have the most potential for New Homes Pte Ltd (refer to Annex A). The appropriate price range that we recommend would be $1,800 to $2,500 psf in order to stay competitive.
Potential Competitors in the Luxury condominium sector
The competitions that New Homes Pte Ltd may face are listed below:-
Figure 18: Examples of Luxurious Condominiums
Source: Singapore Luxury Residential Market Report (JLL, 2010)
There are many players for upper-mid to luxurious developments in Singapore. Of which, many are boutique developers focusing on exclusive small developments such as The Colonnade @ Grange Road (Pontiac Land), The Inspira (Meadows Bright Development), Kovan Grandeur (Fragrance Properties) and The Lucent (Roxy Land).
Some of the mid to big developers and their luxury projects in Singapore are:
1. Wheelock (Ardmore Park, Ardmore II, Cosmopolitan, Scotts Square, etc.)
2. UOL (Newton Suites, Waterbank @ Dakota, Novena Suites, Pavilion 11, etc.)
3. Singapore Land (The Paterson, Stevens Loft, One Amber, The Trizon, etc.)
4. Keppel Land (Madison Residences, Marina Bay Residence, The Suites @ Central, Caribbean, etc.)
Conclusion
Singapore is becoming a destination of choice for both work and stay. There are a number of factors why the Singapore property market remains very vibrant. It is propelled by our double-digit economic recovery as Singapore rebounded from a low base as well as the strong performance of key economies in Asia and most importantly, it is driven by our nation's attractiveness as a Global City. As a result, foreigners are making Singapore their home and, therefore, investing in buying flats and condominiums, with some even becoming PRs to enable themselves to purchase landed property. With the economy picking up and the return of market confidence, Singaporeans too are looking to more increased prestige and affluent type of living particularly from the higher-income individuals and household and long-term investors.
Foreigners have often been lured here due to the ease of doing business, political stability, ideal geographical location and efficiency. Besides, Singapore has also managed to successfully reinvent itself to a buzzing place especially with recent events like the Formula One and the opening of its two new IRs- Marina Bay Sands and Resorts World Sentosa. This has helped put our city on the world map and on the radar of foreign investors and Singapore proved to be one of the hottest real estate markets in the world, attracting the rich from far and beyond.
We are confident that the Singapore property market, particularly the luxury segment, will continue to create value for home owners and investors in the long term and the cooling measures are in line with the government's long horizon objectives to maintain a stable and sustainable property market. This sustainability provides the reason for us to be upbeat on the property market given that Singapore's economic fundamentals remain strong and steady. With the recent string of host events, Singapore can expect more MICE (meetings, incentives, conventions and exhibitions) business and visitor arrivals. Upcoming projects and events will further position Singapore as a wealth management hub and a global city which will in turn draw more PRs and foreign investors into this tiny red dot island on the map.
The cooling measures have no doubt injected uncertainty in the market. However, we also expect that the high-end residential market would not be severely hit by the government measures due to the reasons that were mentioned earlier in the report. Hence, demand for high-end property should remain buoyant because of investors' liquidity, dynamic demographic and expected low interest rates for the next few quarters up to Year 2012.
Reports
Asian Corporate Governance Association (ACGA). (22nd September, 2010) Corporate Governance Watch 2010 report. Source: CLSA Asia-Pacific Markets
Capgemini & Merrill Lynch. (2007). World Wealth Report 2007. Source: http://www.capgemini.com/insights-and-resources/by-publication/world_wealth_report_2007/
CB Richard Ellis. (2010). MarketView Singapore 3Q 2010. Source: www.cbre.com.sg
CB Richard Ellis. (2010). MarketView Hong Kong Luxury Residential 3Q 2010. Source: www.cbre.com.hk
Chua Y.L. (August, 2007). Real Estate Sustainability – A Singapore Perspective. Source: Jones Lang LaSalle.
DTZ Research. (2009). Property Times 1Q 2009. Source: http://www.dtz.com/Singapore?vgnLocale=en_GB
HSBC. (2010). The Expat Explorer Survey 2010 – Expat Economics. Source, HSBC Bank International: http://www.offshore.hsbc.com/1/PA_1_083Q9FJ08A002FBP5S00000000/content/international/2g_pdfs/expat/expat_economics_10.pdf
HSBC. (2010). The Expat Explorer Survey 2009 – Expat Economics. Source, HSBC Bank International: http://www.resource.offshore.hsbc.com/public/offshore/p2g_pdfs/expat/expatresults09.pdf
Jones Lang LaSalle (2010). On Point – Asia Pacific Property Digest Second Quarter 2010. Source: http://www.joneslanglasalle.com.sg/Singapore/EN-GB/Pages/Home.aspx
Jones Lang LaSalle (2010). Singapore Property Market Monitor , June 2010. Source: http://www.joneslanglasalle.com.sg/Singapore/EN-GB/Pages/Home.aspx
Jones Lang LaSalle (2010), Singapore Property Market Monitor , Sep 2010. Source: http://www.joneslanglasalle.com.sg/Singapore/EN-GB/Pages/Home.aspx
Keating, G., O'Sullivan, M., Shorrocks, A., Davies, J.B. ; Lluberas, R. (20th September, 2010). Global Wealth Report 2010. Source, Credit Suisse – Research Institute
Ministry of Manpower. (2010). Labour Market Second Quarter 2010. Source, Manpower Research and Statistics Department Singapore: http://www.mom.gov.sg/Publications/mrsd_qtlmr102.pdf
PropertyGuru (August, 2010). Property Buyer. Uncertainity Ahead , pp. 48-49.
Real Estate Developers' Association of Singapore (REDAS). (September, 2010). Daily News 18-21 September 2010, pp. 2. Source: http://www.redas.com/doc/rdn/RDN100918-21.pdf
Urban Redevelopment Authority. (2010). Property Market Information – Private Residential Properties 2Q 2010. Source: REALIS
Images
Singapore Real Estate. (2010). Average Price for District 9 & 10 Private Residential Properties from April 2009 to August 2010. Source: http://www.singaporerealestate.info/blog/wp-content/uploads/2010/03/d09-10-psf-volume3.gif
St Regis Residences – http://assetomgt.com/realty/property/projects/St%20Regis; http://starwoodpromos.com/stregisresidences/
Caribbean Condominium – http://www.listings.sg/listings/11106.html
Citylight Condominium – http://www.thamwong.com/index.html
The Quartz Condominium – http://www.h88.com.sg/directory/condo/The+Quartz/
OCBC featured article – Is now the right time to buy property?
Will high-end properties be less badly impacted by the cooling measures?
ERA: Buyers of high-end properties are less impacted by the measures as most of them make purchases for investments rather than for speculation. They tend to take a medium- to long-term view of their investments instead of a short-term one.
Going forward, Singapore remains an attractive destination for buyers of high-end properties given the positive prospects for the local economy. Also, the two integrated resorts and the staging of successful international events have put Singapore on the radar screens of more international investors.
DTZ: Although high-end property purchasers generally have deeper pockets, the 30 per cent cash and CPF payment will affect those at the borderline. Transactions and price growth in the high-end segment have been slower than the lower tiers, as foreigners have not come back in a big way like in 2007. Hence the impact of the recent measures will be more subdued compared to the lower tiers.
Colliers: Generally, purchasers of high-end properties are cash-rich and less reliant on bank financing. Hence, the latest measures, particularly the ones relating to stricter financing, are likely to have only a marginal impact on the high-end segment. However, the dampening effect of the cooling measures on the overall market could curb price gains in the high-end segment. Also, the stricter financing rules could curb affordability and divert some marginal players from the high-end segment to the lower tiers.
Looking out over the longer term, can you share your views about the outlook for residential property prices here? What are some bright spots in the private property market?
ERA: Should demand for resale HDB properties slow down, we can expect prices to come down, possibly by 5 to 8 per cent in the coming year. This is expected to impact mass market condominiums which may see prices stay at current levels or fall slightly by 5 to 6 per cent for the whole of next year. The high-end market is less affected by recent measures, and may still see some upside of up to 10 to 15 per cent in the coming year.
DTZ: We are more positive about the high-end segment over the longer term because it is less affected by affordability and government policies compared to the HDB and mass market segments. Also, the government's move to increase supply by selling leasehold land in the suburban areas will mainly affect the HDB and mass markets segments while the supply of high-end units will be limited by enbloc redevelopments. Hence there will be a substantial pool of new public and mass market supply ina few years' time when they are completed.
Colliers: Singapore's robust economy and its low unemployment rate should provide support for property prices here although the substantial supply in the pipeline would put a check on the pace of growth. Should the global economy see a sustained healthy recovery, the high-end segment would hold the brightest prospects given Singapore's growing status as a global city and the segment's low exposure to policy risks.
The percentage of Chinese nationals buying properties here has increased significantly. What are the reasons for this, and do you see them overtaking the Indonesian and Malaysians in the coming years?
ERA: The Chinese have been buying in Singapore possibly due to its safe investment environment and the country's development as the region's wealth management hub. They are also more accustomed to buying leasehold properties, compared to the Indonesians and Malaysians.
While demand from Chinese nationals is increasing, it is not expected to overtake the demand from Indonesians and Malaysians in the short term. One possible reason is the distance of Singapore from China versus Indonesia and Malaysia. For the same reason, Chinese buyers may prefer Hong Kong over Singapore. This may change in the years to come as the Chinese become more familiar with Singapore.
DTZ: With respect to total non-Singaporean purchases, the share of transactions by mainland Chinese has increased from 7 per cent in 2006 to 17 per cent in the first half of this year.
The increase is largely due to the tremendous growth in wealth which has driven the mainland Chinese to look at overseas markets for diversification and investment opportunities. Other than Hong Kong, Singapore is an attractive location due to the relative ease of adjusting to our culture and the bilingual environment. These have drawn many mainland Chinese to work here or to send their children to Singapore to study, resulting in them purchasing homes either for their own occupation or for investments.
Colliers: Based on caveats lodged and captured by URA's Realis as of 20 September 2010, the number of purchases by Chinese nationals in 2010 has already exceeded the number of purchases by Indonesians and is just 16 per cent below the number of purchases by Malaysians. With the growing popularity of Singapore amongst the Chinese nationals for education, employment and as an investment destination, there is potential for Chinese nationals to overtake Malaysians as the leading foreign force in the private housing market in time to come.
Is the residential property market here a good investment proposition for the long term? Is this a good time to buy a property? What are the key risk factors to bear in mind?
ERA: Property prices move in cycles. However, as land is scarce in Singapore, and with the population targeted to increase to some 6.5 million in 10 to 15 years' time, property prices should rise over the long term. We have seen several property peaks and troughs over the last 20 to 30 years. Each peak tends to be higher than the previous peak and each bottom higher than the previous bottom. This means that Singapore's residential property market offers a good long term investment proposition and it is definitely a good hedge against inflation.
DTZ: For the long term, owning a residential property in Singapore is advisable due to the limited supply of land here and increasing vibrancy. However, timing is crucial. For example many of those who bought properties during the peak in 1996 are just breaking even now after 15 years. Hence it is not advisable to buy when prices have run up significantly as one could be buying close to the peak and may not make any capital gain for a long time.
The various measures that the government has been announcing since last year shows the government's intent at cooling the market. If the recent set of government measures does not work, it will not be surprising to see more measures are announced later, and they will be more severe than the recent ones. The tightening of the immigration policy will also have some impact on the housing demand from PRs. In addition, there is external risk from the sluggish economic state of the European and US economies. Hence there is little prospect for much capital gain in the short-term.
Colliers: The limited supply of land here and the growing population should help to support property prices. Additionally, Singapore enjoys political and social stability and is well protected from natural disasters. These factors make property investments here a safe long term proposition.
Key risks factors would include further government intervention and policy changes affecting property investments as well as population growth.
Despite the latest government measures, the healthy economic prospect here, the low unemployment rate and low interest rates, should help private prices to hold steady, at worst, over the next few months, especially high-end properties. Hence, if a desirable property within one's financial means comes along, it may be best not to defer a purchase with the hope of lower prices.
1 A statistic researched, recorded and reported by the U.S. Bureau of Labor Statistics intended to represent the total number of paid U.S. workers of any business, excluding the following employees: (1) general government employees (2) private household employees (3) employees of nonprofit organizations that provide assistance to individuals (4) farm employees.This monthly report also includes estimates on the average work week and the average weekly earnings of all non-farm employees.
2 The Straits Times – "Singapore tops expat income"
3 The Business Times – "New engines drive expat rental hubs"
4 The Straits Times – "China buyers are tops in Sentosa Cove"
5 The Straits Times – "Beijing limits home buying"
6 The Straits Time – "S'pore millionaire club the fastest growing"
7 Real Estate Developers' Association of Singapore – Daily News (18-21 September 2010) pp. 2
Cite this Real Estate Market Analysis of the Condominium Market in Singapore
Show less