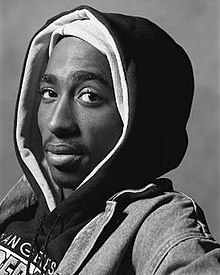 Tupac Shakur
We found
12

free papers on Tupac Shakur
Tupac Shakur After over 10 years of Tupac Shakur's death, his legacy lives on. A thorough discussion on Tupac's life and work supports the thesis that his socio-political significance is negative. With his mother's link to the Black Panther Party at the forefront, the discussion about the work and murder of Tupac casts him as…
Show More
Frequently Asked Questions about Tupac Shakur
Don't hesitate to contact us. We are ready to help you 24/7
What was Tupac's impact on the world?
What was Tupac's motto?
"Don't change on me. Don't extort me unless you intend to do it forever."
Why is Tupac important in history?
Tupac Shakur was an American rapper and actor who came to embody the 1990s gangsta-rap aesthetic, and who in death became an icon symbolizing noble struggle. He has sold 75 million albums to date, making him one of the top-selling artists of all time.
Why Tupac is an inspiration?
Tupac took a lot of early inspiration from the politically-charged music of Public Enemy and Ice Cube. He also studied theatre as a teenager at the Baltimore School of Performing Arts, and was inspired by Shakespeare. "[Shakespeare] wrote some of the rawest stories, man," he told the LA Times in 1995.