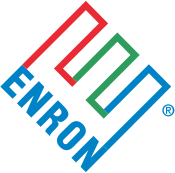 Enron
We found
18

free papers on Enron
Based on what you read in this chapter, summarize in one page or less how you would explain Enron's ethical meltdown. After reading chapter 14, my knowledge of ethics has significantly increased. The first paragraph of the chapter points out that ethics is not theoretical; instead it greases the wheels that make the business work….
Show More
Frequently Asked Questions about Enron
Don't hesitate to contact us. We are ready to help you 24/7
What are the main issues with Enron?
Enron raised fundamental issues about corporate fraud, accounting transparency, and investor protection.
What did Enron do that was unethical?
Enron faced an ethical accounting scandal in 2001 after using "mark-to-market" accounting to fake their profits and misused special purpose entities, or SPEs. Enron worked to make their losses seem less than they actually were, and "cooked the books" to make their income look much higher than it was.
What is Enron scandal summary?
The Enron scandal was a series of events involving dubious accounting practices that resulted in the bankruptcy of the energy, commodities, and services company Enron Corporation and the dissolution of the accounting firm Arthur Andersen.
What is the conclusion of Enron?
The shareholders lost $74 billion in the four years leading up to Enron's bankruptcy. From 2004 to 2011, the company paid its creditors more than $21.7 billion. The day after Enron filed for bankruptcy, it fired 5000 workers which were approximately 25% of its total strength of 21,000 employees.