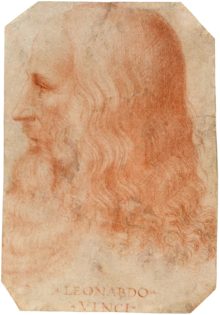 Leonardo Da Vinci
We found
27

free papers on Leonardo Da Vinci
Leonardo Da Vinci
Mona Lisa
The painting present a woman in half body portrait. In the centre , the woman's who named 'Mona Lisa'.Mona Lisa known as Mujer de mano de Leonardo Abince ('Woman by Leonardo da Vinci's hand') . She is standing in the centre of the painting and the location of Mona Lisa falls at the foreground. Her age approximately 24 years…
Show More
born
April 15, 1452, Anchiano, Italy
died
May 2, 1519, Château du Clos Lucé, Amboise, France
genre
Renaissance,Italian Renaissance,High Renaissance
description
Leonardo da Vinci was an Italian polymath of the High Renaissance who was active as a painter, draughtsman, engineer, scientist, theorist, sculptor and architect.
movies
The Works
quotations

"Learning never exhausts the mind.""Simplicity is the ultimate sophistication.""Time stays long enough for anyone who will use it.""I love those who can smile in trouble, who can gather strength from distress, and grow brave by reflection.

information

Periods: High Renaissance, Early renaissance, Renaissance, Italian Renaissance

Height: 5′ 9″

Full name: Leonardo di ser Piero da Vinci

Place of burial: Chapel of Saint-Hubert, Amboise, France

On view: Louvre Museum: Paris, Museum of Fine Arts: Budapest,
Frequently Asked Questions about Leonardo Da Vinci
Don't hesitate to contact us. We are ready to help you 24/7
What did Leonardo da Vinci do for the world?
Leonardo da Vinci was famous for his designs, art, cartography, geology, and studies. Leonardo's designs later helped us to invent things like the tank, parachute, helicopter and many other things. He was also a very talented artist. Most of his pictures and paintings are in art galleries and museums.
Why does Leonardo da Vinci inspire me?
Da Vinci inspires me because he invented stuff that other people could not do at that time! He invented wings and he tested them out. Leonardo Da Vinci inspired me because he was an artist and an inventor. He made drawings for his inventions in his notebooks.
Why is Leonardo da Vinci a great artist?
Although he is best known for his dramatic and expressive artwork, Leonardo also conducted dozens of carefully thought out experiments and created futuristic inventions that were groundbreaking for the time. His keen eye and quick mind led him to make important scientific discoveries, yet he never published his ideas.