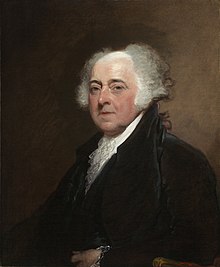 John Adams
We found
16

free papers on John Adams
John Adams was a man who believed in the law, and in fair play. If the soldiers could not get a fair trial, were we any better than the British and their high handed ways. John Adams knew he had to be the one, only a known radical could defend the soldiers. In the end,…
Show More
Frequently Asked Questions about John Adams
Don't hesitate to contact us. We are ready to help you 24/7
What is John Adams most remembered for?
He was America's second president. Adams was well known for his extreme political independence, brilliant mind and passionate patriotism. He was a leader in the Continental Congress and an important diplomatic figure, before becoming America's first vice president.
Who was John Adams summary?
John Adams, a remarkable political philosopher, served as the second President of the United States (1797-1801), after serving as the first Vice President under President George WashingtonPresident George WashingtonWashington gained valuable military skills during the war, acquiring tactical, strategic, and logistical military experience. He also acquired important political skills in his dealings with the British military establishment and the provincial government.George Washington in the French and Indian War . Learned and thoughtful, John Adams was more remarkable as a political philosopher than as a politician.
Why was John Adams criticized as a president?
Historians have difficulty assessing Adams's presidency. ... Although Adams was fiercely criticized for signing the Alien and Sedition Acts, he never advocated their passage nor personally implemented them, and he pardoned the instigators of Fries's Rebellion.