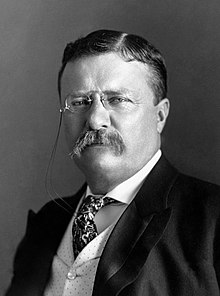 Theodore Roosevelt
We found
11

free papers on Theodore Roosevelt
History
Theodore Roosevelt
The Industrial Revolution: Too much corporate influence in politics; the specter of socialist policies undermining capitalism and individual freedoms; a middle class in apparent decline; waves of immigration which threatened to alter the character of American society; new technologies which introduced new social problems as well as offering new opportunities; and a general sense that…
Show More
Frequently Asked Questions about Theodore Roosevelt
Don't hesitate to contact us. We are ready to help you 24/7
What did Theodore Roosevelt accomplish?
He vigorously promoted the conservation movement, emphasizing efficient use of natural resources. He dramatically expanded the system of national parks and national forests. After 1906, he moved to the left, attacking big business, proposing a welfare state, and supporting labor unions.
What did Theodore Roosevelt believe in?
Roosevelt has been the main figure identified with progressive conservatism as a political tradition. Roosevelt stated that he had "always believed that wise progressivism and wise conservatism go hand in hand".
What is Theodore Roosevelt best known for?
He remains the youngest person to become president of the United States. Roosevelt was a leader of the progressive movement and championed his "Square Deal" domestic policies, promising the average citizen fairness, breaking of trusts, regulation of railroads, and pure food and drugs.