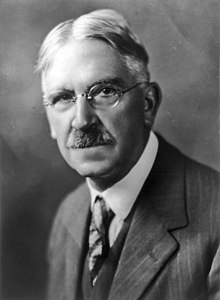 John Dewey
We found
7

free papers on John Dewey
EARLY LIFE "If I were asked to name the most needed of all reforms in the spirit of education I should say: 'Cease conceiving of education as mere preparation for later life, and make of it the full meaning of the present life.'" – John Dewey John Dewey, an American philosopher, psychologist, and educational reformer,…
born
October 20, 1859, Burlington, VT
died
June 1, 1952, New York, NY
description
John Dewey was an American philosopher, psychologist, and educational reformer whose ideas have been influential in education and social reform. He was one of the most prominent American scholars in the first half of the twentieth century.
books
Democracy and Education 1916, Experience and Education 1938, Art as Experience 1934
education
Johns Hopkins University (1884), University of Vermont (1879)
children
Frederick Archibald Dewey, Lucy Alice Dewey, Morris Dewey, Evelyn Dewey
information

Spouse: Roberta Lowitz Grant (m. 1946–1952), Alice Chipman (m. 1886–1927)

Parents: Archibald Sprague Dewey, Lucina Artemisia Rich Dewey
Frequently Asked Questions about John Dewey
Don't hesitate to contact us. We are ready to help you 24/7
What is John Dewey best known for?
What is John Dewey's theory of education?
Dewey believed that human beings learn through a 'hands-on' approach. ... From Dewey's educational point of view, this means that students must interact with their environment in order to adapt and learn. Dewey felt the same idea was true for teachers and that teachers and students must learn together.