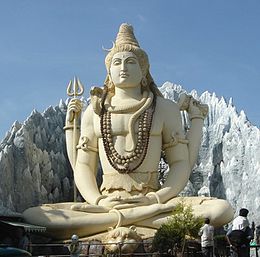 Yoga
We found
10

free papers on Yoga
John Q. Yoga Class Karma Yoga Presentation Karma Yoga What is Karma yoga? Karma means "action" or "work" so Karma yoga means "Union of actions" (what goes around comes around) Karma Yoga is taking responsibility for all of our actions, physical, mental and spiritual actions. It also means to perform work to the best of…
Frequently Asked Questions about Yoga
Don't hesitate to contact us. We are ready to help you 24/7
What is yoga and why is it important?
The art of practicing yoga helps in controlling an individual's mind, body and soul. It brings together physical and mental disciplines to achieve a peaceful body and mind; it helps manage stress and anxiety and keeps you relaxing. It also helps in increasing flexibility, muscle strength and body tone. Read More:
https://graduateway.com/what-is-karma-yoga/
What is yoga essay?
Yoga is an ancient art that connects the mind and body. It is an exercise that we perform by balancing the elements of our bodies. In addition, it helps us meditate and relax. Moreover, yoga helps us keep control of our bodies as well as mind. It is a great channel for releasing our stress and anxiety.