Humanities Research Paper Topics & Ideas
Use our essay topics suggestions to impress your reader!
The discipline of the humanities is considered more rational than the study of the social sciences. The humanities are a scientific discipline that includes the customs, heritage, culture, and values of the community and call into question the factors that make a person human. It includes topics such as religion, primitive languages, history, modern languages, performing arts, law, and philosophy.
The humanities offer general knowledge about the greatest achievements of individuals in history. The humanities include the study of Shakespeare, Plato, and Beethoven. Humanities are a way to educate someone, but not necessarily for a specific profession.
How to Choose Essay Topic on Humanities?
1. Choose a topic that you are passionate about.
You will be more engaged in your work, and it will show in the quality of your writing.
2. Choose a topic that interests you and/or connects with your personal experience.
Your reader will be more interested in what you have to say if they can relate to your experiences or interests, so choose something that matters to you!
3. Choose a topic that relates to the course's focus or themes.
Your teacher may ask you to write an essay based on one of these topics, so make sure it fits into their requirements!
Tips on How to Write Humanities Essay
Writing a humanities essay is no easy feat. You're going to have to do some research, and you're going to have to come up with an argument that's both convincing and compelling. But with these five tips, you'll be on your way to writing a great essay in no time!
Read your topic carefully: Before you start writing, make sure you understand exactly what your prompt is asking for. If it's not clear, ask your teacher or TA for clarification before moving on.
Do your research: The best way to show off your knowledge of the subject is by using examples from real life situations in your essay—but don't just copy-and-paste text from other sources! Make sure all of your sources are credible and relevant; if you can't find anything useful online, try looking at books or articles from reputable journals instead (or even going into the field yourself).
Ask questions: What is the author trying to prove? Why does this particular piece of evidence support their point? What would happen if we were to ignore this claim completely? These are all questions worth asking yourself when reading through an academic article or book chapter about a topic in humanities (or any other field for that matter).
✒️ Argumentative Essay Topics About Humanities Research
Are Humanities Relevant to the 21St Century
Art and Humanities
Humanities and Social Sciences
Humanities in the Early, High, And Late Middle Ages
The Humanity Of Our Hero, Jose Rizal
Of Mice & Men – Personal Relevance Humanities Literature
Statue of Liberty – Humanities
Finding Aristotle's Golden Mean: Social Justice and Academic Excellence
The Importance of Arts and Humanities (Response Paper)
Progressive Era Through the Great Depression
Religious Liberty Should Do No Harm
Great Awakenings in American History
Conscientious Objection to Military Service
The Real Birth of American Democracy
Popular Questions
How to find good topics for an argumentative essay?
Finding good topics for an argumentative essay isn't finding a needle in a haystack – as long as you take care to follow a few core principles. Many controversial argumentative essay topics are prone to prejudice. They often have an unconscious aim to prove already assumed facts. When writing an essay, it is always crucial to understand both sides.
Is it hard to write an argumentative research paper?
Writing a college argumentative research paper is not as easy as it may seem at first glance. In fact, the difficulties start right from the beginning—choosing the right topic. We may have handed you a great list of argumentative topics, but still it takes a careful eye to pick a topic to write about.
What is an argumentative essay?
Many controversial argumentative essay topics are prone to prejudice. They often have an unconscious aim to prove already assumed facts. When writing an essay, it is always crucial to understand both sides. Try picking a neutral topic to which you are mostly indifferent.
✍ Persuasive Essay Topics About Humanities Research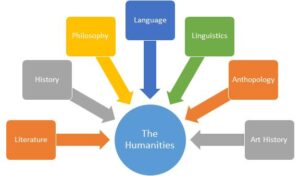 Racial Justice in the 21st Century
Human Flourishing And Public Health
Are Zoos Good or Bad For Animals
Power of Women in the Media
Ethical Problems of Abortion
Science and the Humanities: Still "Two Cultures"?
21st Century Civil Rights Movement
How Does Gender Affect Educational Opportunity
The Printing Revolution in Renaissance Europe
The Scientific Revolution and the Age of Enlightenment
Popular Questions
What are the characteristics of a persuasive essay?
Doesn't have an easy answer. Has two or more sides. Interests other people and involves them in your argument. Is an essay topic you really care about. Is an essay topic you can research. Since academic persuasive essays require you to research, you don't have to start your essay knowing what your position is on the topic.
How to pick a good subject for persuasive essay?
If you are wondering how to pick a good subject, here are the main criteria that define good persuasive topics: The topic is engaging. A great topic should not only be interesting for your audience, but for you as well. If you find something you are interested in, the writing process will become more pleasant and less stressful to research.
How to write a persuasive research paper?
Strong persuasive papers demonstrate the correctness of your opinion and why the opposite view is incorrect. Since the primary purpose of persuasive writing is to convince rather than inform an audience, it is essential to structure your topic in a persuading manner.
How many persuasive essay topics are there?
Good persuasive essay topics can be difficult to come up with, but in this guide we've created a list of 113 excellent essay topics for you to browse. The best persuasive essay ideas will be those that you are interested in, have enough evidence to support your argument, and aren't too complicated to be summarized in an essay.
Informative Essay Topics About Humanities Research
Humanities and Arts
Personal Narrative Essay On The Power Of Written Words
Your Personal Narrative Should be Written in the First Person
The Worst Things in Life are Free
The Impact of a Gradual and Cautious Approach to Social Change
Ancient Societies: Were Primitive Societies Truly Primitive
Why Should We Legalize Marijuana?
Should the US government end the use of private prisons?
Most Common Humanities Essay Topics
Teenage Pregnancy Awareness essay
Shakespeare is the greatest poet ever.
Should Abortion be Legal?
Animal Testing – Does it really save human lives?
Is the current educational system in America achieving its goals?
Why Having A Pet is Good for Your Health
How to Write an Argumentative Essay
How to Write an Essay on The Secret For Success (The Secret)
Gender Inequality in the Workplace
Humanities Essay Topics for College Students
Humanity Should Receive Money for Crime Committed
How to Become A Healthier Person
Policy Makers Should Listen to the People for The Betterment of the World
9 Facts That Will Make You Love Shakespeare Even More
3 Tips to Help You Get through the Harsh Winter Weather
Team America – True Patriotism
How Respectable Was The Roman Empire In Its Golden Age?
Love, loyalty, and community are three values that make great leaders. How they can lead a community
Writing My Humanities Essay
The Ideal College Acceptance Essay
Humanities Essay Topic: The Role of Animals in Human Society – Essay UK
Humanities Essay Topic – Why You Should Use Your Money Wisely
Why the World Needs the Humanities
Definitive List of Top 10 Literary Genres
3 Books That Changed The World
The Impact of Religion in the Lives of Americans
7 Reasons Why Post Secondary Education is a Waste of Time
The Great Gatsby Movie Vs. Book
Why I Got Rid of My Smartphone
Write An Essay To Promote Child Labor: Support Propaganda
The Definition of a Man
The Importance of Social Media
Why American Education Needs To Be Improved
Humanities Essay Topics for High School Students
Recent Films are Ruining The Pressing Cinematic Art
For something as important as marriage, it should not be taken lightly and a person should take their time
Ultimately, the greatest sacrifices come not from the soldier wearing the uniform but from their family.
The Reign of Terror is a perfect example of Robespierre's inability to see the difference between "
Honor, Winning, Excellence
The Leading Cause Of Death
An Introduction to Sufism
Even though this is a fairly easy topic to write about, there are still several choices in front of
Why Studying In a Christian University is Important
Titanic is a benchmark for 'movie musicals'
The Debate on the "Humanities"
Humanities essays are an integral part of a individual's life. Most students feel humanities essay writing is
Arts And Crafts Essay – Propaganda During World War Ii
I Want to Travel the World
Of Mice and Men by John Steinbeck
The Benefits of Engaging in Daily Yoga Practice
Could Interest for Loans be a Bad Things
Frequently Asked Questions
Don't hesitate to contact us. We are ready to help you 24/7
What are humanities topics?
The humanities branch includes law, languages and philosophy, religion and mythology, international relations and gender and women's research, global relations, gender and woman's studies, and multicultural and regional studies. While the branches of the social sciences include sociology and anthropology, geography, psychology, communication studies, and criminal justice.
What is research in the humanities?
Humanities research involves a professor searching in a library to create a book. These books are part of an ongoing dialogue that explores the meaning and possibilities for human existence. It reaches back to ancient times and looks forward to our future.
What are the examples of humanities?
Here are some examples of humanities: Area/ethnic studies, Art history, Classics, Comparative literature, Drama and music, English, Foreign languages, Gender studies.
What is the purpose of humanities?
Humanities are a way to understand other people through their languages, histories, and cultures. They promote equality and social justice. They also show how people have attempted to make a moral, spiritual, and intellectual sense about the world. Empathy is taught by the humanities.