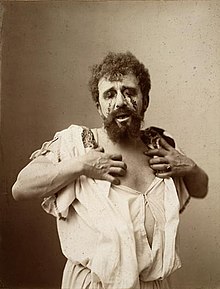 Oedipus Rex
We found
42

free papers on Oedipus Rex
The only thing worse than being blind is having sight but no vision. – Helen Keller Throughout Sophocles' Oedipus the King the metaphors of sight and blindness are exercised frequently. It is understood that the references to eyesight correspond to wisdom, knowledge, and truth while, comparably, the indication of blindness is a suggestion of futility….
Show More
Frequently Asked Questions about Oedipus Rex
Don't hesitate to contact us. We are ready to help you 24/7
What is Oedipus Rex story all about?
It follows the story of King Oedipus of Thebes as he discovers that he has unwittingly killed his own father, Laius, and married his own mother, Jocasta. Over the centuries, it has come to be regarded by many as the Greek tragedy par excellence and certainly as the summit of Sophocles' achievements.
What is the message of Oedipus?
Persistence in finding the truth is the theme the pushes Oedipus through the process of his tragic downfall. It is this persistence that leads him to realize he has fulfilled the prophecy he thought he had escaped, and in turn leads to his ultimate ruin. Action vs. punishment is what starts and ends the play.
What makes Oedipus Rex a great play?
The play has the perfect Aristotelian tragic plot consisting of paripeteia, anagnorisis and catastrophe; it has the perfect tragic character that suffers from happiness to misery due to hamartia (tragic flaw) and the play evokes pity and fear that produces the tragic effect, catharsis (a purging of emotion). Oedipus fulfills the three parameters that define the tragic hero. His dynamic and multifaceted character emotionally bonds the audience; his tragic flaw forces the audience to fear for him, without losing any respect; and his horrific punishment elicits a great sense of pity from the audience.