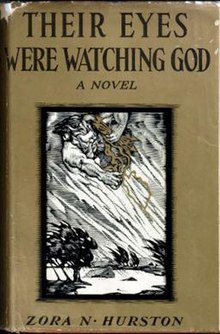 Their Eyes Were Watching God
We found
15

free papers on Their Eyes Were Watching God
Their Eyes Were Watching God
Voice
For women of all races, the journey of finding one's voice has persisted to this day. In Their Eyes Were Watching God by Zora Neale Hurston, Janie attempts to find her voice in spite of the resistance from men, and occasionally, other women. During her journey to find her voice, the men she encounter, also,…
Show More
Frequently Asked Questions about Their Eyes Were Watching God
Don't hesitate to contact us. We are ready to help you 24/7
What does Janie represent in Their Eyes Were Watching God?
At the time when Zora Neale Hurston was writing African-Americans were still largely considered second class citizens, inferior members of the human race—especially in the South. Janie, black but with Caucasian beauty, becomes a symbol of the social equality or power that black Americans lacked.
What does their eyes are watching God say about love?
In Their Eyes Were Watching God, Zora Neale Hurston approaches romantic love as a symbiotic element of nature and longing that, when finally realized, is too pure to exist for very long on an impure earth.
What is a good thesis statement for Their Eyes Are Watching God?
I. Thesis Statement: The setting in the novel Their Eyes Were Watching God is directly related to the hierarchy of power that each location uses. Compare and contrast Tea Cake and Joe Starks, and specifically their relationships with Janie and others.
What is the main message in Their Eyes Were Watching God?
Their Eyes Were Watching God illustrates how no human pursuits—for love, money, or self-worth—can stand against God or the forces of nature.