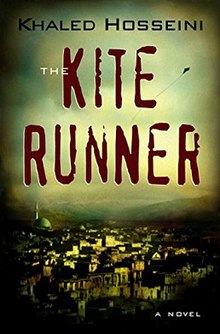 The Kite Runner
We found
26

free papers on The Kite Runner
How does Hosseini tell the story of the Kite Runner in chapter 1? Khaled Hosseini uses a veritable smorgasbord of literary and narrative techniques to tell the story of 'The Kite Runner'. From engaging in the use of foreshadowing and symbolism, to characterisation and the way he styles his prose. Below is an analysis of…
Show More
author
Khaled Hosseini
genre
Historical fiction; Drama; Classic; Coming-of-age; Literary realism
originally published
May 29, 2003
description
The Kite Runner is the first novel by Afghan-American author Khaled Hosseini. Published in 2003 by Riverhead Books, it tells the story of Amir, a young boy from the Wazir Akbar Khan district of Kabul.
characters
Assef, Rahim Khan, Sanaubar, Soraya, Sohrab, Amir, Hassan, Khala, Baba, General Taheri
quotations

"It may be unfair, but what happens in a few days, sometimes even a single day, can change the course of a whole lifetime " "And that's the thing about people who mean everything they say. "There is only one sin. "it always hurts more to have and lose than to not have in the first place.","A boy who won't stand up for himself becomes a man who can't stand up to anything." "That was a long time ago, but it's wrong what they say about the past, I've learned, about how you can bury it. "'I know,' he said, breaking our embrace.

information

Pages: 371

Places: Afghanistan
Frequently Asked Questions about The Kite Runner
Don't hesitate to contact us. We are ready to help you 24/7
What is the main message of The Kite Runner?
" Khaled Hosseini, the Afghan-American author of the best selling novel "The Kite Runner," says the story transcends Afghan values. "Guilt, friendship, forgiveness, loss, and desire for atonement, and desire to be better than who you think you are.
Why is The Kite Runner a banned book?
The Kite Runner has been on the American Library Association's top ten lists for most challenged books in 2008 (for offensive language, sexually explicit material, and being unsuited to age group), in 2012 (for depictions of homosexuality, offensive language, religious viewpoints, sexually explicit), in 2014 (for ...
Why did Amir have Hassan raped?
When Baba was a boy, he won the kite-fighting tournament. ... Amir does not stop Assef from raping Hassan first and foremost because he wants the kite to bring to Baba, and Hassan is the price he has to pay. Amir describes Hassan, as Hassan is about to be raped, as having a look that he recognized.