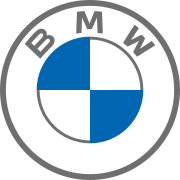 BMW
We found
5

free papers on BMW
Introduction This case study presents how BMW, a German automobile, motorcycle and engine manufacturing company, is trying to reduce development turnaround time using new technologies. To build new development capability three areas of opportunities are emphasized, managing automotive development including exterior styling; process/organizational changes; and adapting new computer-aided technologies. This strategic move is responsible for…
Frequently Asked Questions about BMW
Don't hesitate to contact us. We are ready to help you 24/7
What is a BMW known for?
Because BMW is known for making ultramodern luxury cars with the latest features and technologies, you may think that the company was founded in the modern era. BMW was founded in 1916 and just recently celebrated its 100th anniversary. The logo for BMW is distinctive and easily recognizable.
Why is BMW so special?
BMW serves purely as a status symbol for some, while for others it's a belief in the mantra "The Ultimate Driving Machine" and philosophy of high revving engines. With that in mind, some are not only attracted to the BMW brand just because they produce great cars, but also because of their way of doing things.
Why is BMW successful?
Considered one of the world's most admired and recognised brands, it is renowned for its exceptional craftsmanship, reliability and high-quality product offering. BMW is regarded as one of the 'Big 3' German car brands, together with Audi and Mercedes.