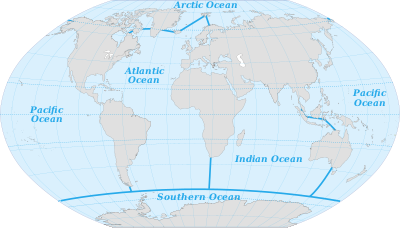 Ocean
We found
23

free papers on Ocean
What is the basis for Martin's premise that seeding the ocean with iron would help combat global warming? The idea of stimulating plankton growth with iron grew out of the fertile mind of the late John H. Martin, an oceanographer at Moss Landing. Martin sought originally to explain a long-standing mystery concerning barren waters in…
Show More
Frequently Asked Questions about Ocean
Don't hesitate to contact us. We are ready to help you 24/7
What is an ocean very short answer?
An ocean is a large area of water between continents. Oceans are very big and they join smaller seas together. Oceans (or marine biomes) cover 72% of Earth. There are five main oceans together. ... Different water movements separate the Southern Ocean from the Atlantic, Pacific and Indian Oceans.
What is the importance of the ocean?
The air we breathe: The ocean produces over half of the world's oxygen and absorbs 50 times more carbon dioxide than our atmosphere. Climate regulation: Covering 70 percent of the Earth's surface, the ocean transports heat from the equator to the poles, regulating our climate and weather patterns.