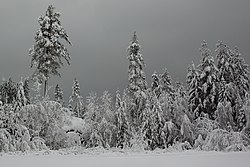 Winter
We found
23

free papers on Winter
Descriptive Essay Longing for a Winter Wonderland The cold, freezing, frostbitten wind that nips at your nose and fingertips carrying little snowflakes, makes all your troubles go away. Fingers and toes are numb, but it's a satisfying feeling. It's one of the wonderful things about the winter season. Bundled up like a little kid in…
Show More
Frequently Asked Questions about Winter
Don't hesitate to contact us. We are ready to help you 24/7
How do you describe winter?
winter, coldest season of the year, between autumn and spring; the name comes from an old Germanic word that means "time of water" and refers to the rain and snow of winter in middle and high latitudes. Winter is a time of extreme weather and unusual words to describe that weather. ...
Winter is good for the world around us. Many plants need shorter days and low temperatures to become dormant. This way plants can store up energy for new growth. ... People sleep better in the winter, as well, because as people go to sleep, their body temperature lowers.