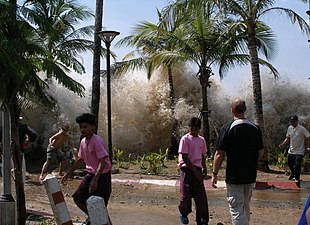 Tsunami
We found
8

free papers on Tsunami
Whitney Gregory Dr. Alexander Third Year Writing 7 May 2010 Natural Disasters: Why Haven't We Learned From Them Yet? George Santayan, a famous Spanish-American philosopher, once said, "Everything is life is lyrical in its ideal essence, tragic in its fate and comic in its existence," ("Quotable Quote" 1). This too can be said about natural…
Frequently Asked Questions about Tsunami
Don't hesitate to contact us. We are ready to help you 24/7
What causes a tsunami essay?
Tsunamis are massive sea waves that are spawned from earthquakes generated underneath the ocean at tectonic plate boundaries. Although earthquakes are known to be the main cause of tsunamis, these enormous waves can occur due to occurrences such as rapid changes in the atmospheric pressure or volcanic eruptions.
What is a tsunami essay?
Tsunami is a phenomenon where a series of strong waves that are responsible for the surge in water sometimes reach the heights in many meters. This is a natural disaster that is caused due to the volcano eruption in the ocean beds. Also, a phenomenon like landslides and earthquakes contributes to reasons for a tsunami.
What is tsunami in your own words?
What is a tsunami? A tsunami is a series of extremely long waves caused by a large and sudden displacement of the ocean, usually the result of an earthquake below or near the ocean floor. This force creates waves that radiate outward in all directions away from their source, sometimes crossing entire ocean basins.