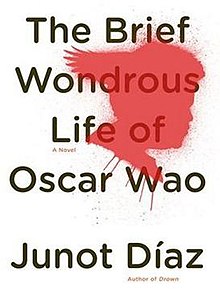 The Brief Wondrous Life of Oscar Wao
We found
2

free papers on The Brief Wondrous Life of Oscar Wao
Life
The Brief Wondrous Life of Oscar Wao
The author of the story is Junot Diaz. The setting of the story is in New Jersey and the Dominican Republic. The novel begins with the narrator's description of the curse, called fukú americanus—a curse of doom, specifically that of the New World. It was brought over to the islands of Antilles when the Europeans…
Consciousness
The Brief Wondrous Life of Oscar Wao
Are we who we say we are, or are we who society recognizes us to be? In reality we are who society says we are regardless of our qualifications. Everyone has different personalities and they are trying to show their peers how they want to be identified though society most of the time disagrees. W….
Frequently Asked Questions about The Brief Wondrous Life of Oscar Wao
Don't hesitate to contact us. We are ready to help you 24/7
How is Beli's life with La Inca Why is she dissatisfied with her life?
Beli resisting La Inca portrays her downfall because Beli makes choices against La Inca's desires that will harm her. She is unaware of her history and background of the Abelard family, other than the fact that La Inca continuously tells Beli that her father was a doctor and her mother was a nurse.
What is the Fuku curse?
The fuku is thought to be a "curse or a doom of some kind" (Diaz 1) that would be cast upon any individual or family who plotted against or even just did not respect the Dominican dictator Trujillo. Fuku is widely accepted among Dominicans as a primary cause of misfortune.
What is the theme of Oscar Wao?
Cultural identity, politics, and poverty are all important themes in Oscar Wao , particularly when the setting shifts to the Dominican Republic. But they all take a seat to the novel's main theme: love. The problem of finding love flows through this story from beginning to end.
Where does Oscar Wao take place?
Although a work of fiction, the novel is set in New Jersey in the United States, where Díaz was raised, and it deals with the Dominican Republic experience under dictator Rafael Trujillo.