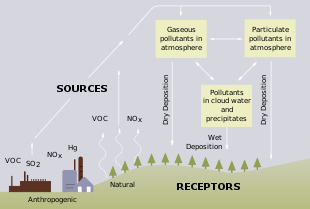 Acid Rain
We found
11

free papers on Acid Rain
Acid Rain
Experiment
Water
To stimulate the effect of acid rain on plant life, students to set up a lab experiment to compare the effect of varying levels of acidity on plant seed germination. Hypothesis: as the pH of water decreases, the number of seeds germinated will reduce. Variables Units: Dependent variables The number of seeds germinated Independent variables…
Show More
Frequently Asked Questions about Acid Rain
Don't hesitate to contact us. We are ready to help you 24/7
How does acid rain affect the environment?
Acid rain leaches aluminum from the soil. That aluminum may be harmful to plants as well as animals. Acid rain also removes minerals and nutrients from the soil that trees need to grow. ... The trees are then less able to absorb sunlight, which makes them weak and less able to withstand freezing temperatures.
What is the acid rain essay?
Acid Rain includes rain, snow, hail, fog, or dew that is high in acid pollutants, especially sulphuric and nitric acid. Acid Rain is mainly caused by emissions of sulphur dioxide and nitrogen oxide from various sources. They react with the water molecules in the atmosphere to produce acids.
What is the introduction of acid rain?
Acid rain results when sulfur dioxide (SO2) and nitrogen oxides (NOX) are emitted into the atmosphere and transported by wind and air currents. The SO2 and NOX react with water, oxygen and other chemicals to form sulfuric and nitric acids. These then mix with water and other materials before falling to the ground.
Why is acid rain important?
The acidic clouds and fog strip important nutrients from their leaves and needles. This loss of nutrients makes it easier for infections, insects, and cold weather to damage trees and forests. Without pollution or acid rain, most lakes and streams would have a pH level near 6.5.