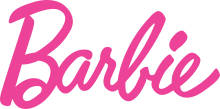 Barbie
We found
17

free papers on Barbie
This case study will examine five questions affecting the marketing of Barbie. It will consider the environmental factors affecting Barbie, a SWOT analysis, her position and the implications of it in the BCG Matrix, her target market, and my strategy if I was product manager of the Barbie line. 1. A number of environmental factors…
Show More
Frequently Asked Questions about Barbie
Don't hesitate to contact us. We are ready to help you 24/7
What is the slogan for Barbie?
What is the story of Barbie?
Barbie was the brainchild of Ruth Handler, co-founder (with her husband Elliot) of the toy company Mattel, Inc. Inspired by watching their daughter play with make-believe paper dolls of adult women, Handler realized there was an unfilled niche in the market for a toy that allowed little girls to imagine the future. Read More:
https://graduateway.com/ugly-truth-about-beauty/
Why is Barbie so important?
Barbie has been an important part of the toy fashion doll market for over sixty years, and has been the subject of numerous controversies and lawsuits, often involving parodies of the doll and her lifestyle. Mattel has sold over a billion Barbie dolls, making it the company's largest and most profitable line.