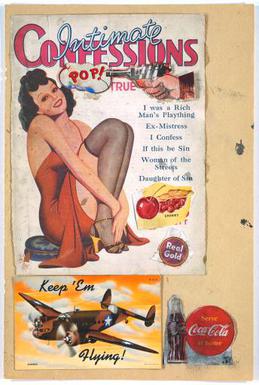 Pop art
We found
11

free papers on Pop art
Never before have I encountered more intriguing works of art than those done byAndy Warhol. I have been curious about his life ever since I saw his work inMilwaukee. I saw his famous work of the Campbell's Soup Can. By viewing this,one can tell he is not your average artist. I'm sure his life is…
Show More
Frequently Asked Questions about Pop art
Don't hesitate to contact us. We are ready to help you 24/7
What is interesting about Pop Art?
Uniqueness was abandoned and replaced by mass production. In addition to using elements of popular culture, Pop Art artists replicated these images many times, in different colours and different sizes… something never before seen in the history of art. Read More:
https://graduateway.com/the-art-of-robert-rauschenberg/
What is the importance of Pop Art?
The Pop Art movement is important because it made art accessible to the masses, not just to the elite. As the style drew inspiration from commercial figures and cultural moments, the work was recognised and respected among the general public.