Proposal Essay Topics & Ideas
✒️ Good Proposal Essay Topics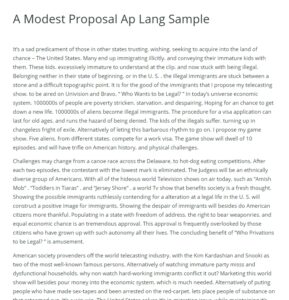 A Modest Proposal
A Modest Proposal Ap Lang Sample
A Modest Proposal Rhetorical Analysis
A Modest Proposal Rhetorical Analysis Sample
A Modest Proposal: The Environment
A Project Proposal
A Proposal To Abolish Grading
A Proposal To Launch The Coffee Range Of Dunkin' Donuts In The Uk Market
A Sample Group Counseling Project Proposal
Applied Management Assessment Project Proposal
Array Structure Proposal
Art Proposal
British West Indies – Amelioration Proposals Sample
Brl Hardy Business Case Proposal
Business Proposal – Home Depot
Business Proposal Contents
Cash Loan Management System Proposal
Clinton'S Health Reform Proposal Of 1993
Community Organizational Proposal
Community Teaching Work Plan Proposal Sample
Computer Proposal
Distinguish Between An Offer (Proposal) And An Invitation To Treat
Essayon A Baseball Proposal
Financial Literacy Proposal
What is an example of a proposal argument?
Audience & Purpose. When writing a proposal argument, define your audience and your purpose. The tone and structure of your argument can vary widely depending on these factors; for example, a proposal argument to invoke limits on welfare would look very different if you are writing it to a senator as opposed to welfare recipients.
What is a proposal essay?
A proposal argument is one of the most common and effective forms of argumentation. Done well, it can influence the opinion of even the most opposed audience member. While there are a variety of methods in constructing this type of argument, the audience, purpose, and basic components remain the same and must always be included.
What is a proposal argument?
Main Parts of a Proposal EssayIntroduction The introduction serves to inform your reader of the history of the proposal (if applicable) or to introduce a subject to an informed/uninformed audience. Proposal This is a statement of purpose. This section should be brief and only discuss what your actual proposition is.
✨ Best proposal Topic Ideas & Essay Examples
✍ Interesting Proposal Essay Topics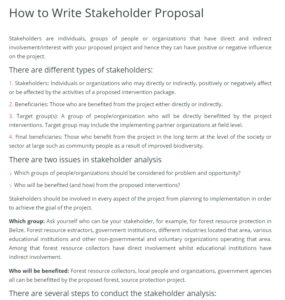 Hosptial Proposal
How To Write Stakeholder Proposal
Informal Proposals
Internal Proposal In Letter Format
It Network Technical Proposal
Juvenile Justice Capstone Proposal
Kudler Fine Foods (Kff) – Audit Proposal
Maritime Logistics: A Proposal On The Way Forward
Marketing Proposal
Miguel Helft: "A Decent Proposal"
Mis Proposal For Officer Helper
Network Upgrade Proposal
New Systems Proposal
No To Philippine Govt'S Proposal To Expand Vat Rat
Obesity Proposal To Superintendent
Parkour Documentary Proposal
Political Public Relations: Campaign Proposal
Project Proposal For Cwts
Project Proposal For Hotel Reservation System
Project Proposal For Online Shopping System
Project Proposal Template
Proposal Argument For Reducing Hookah
How to choose good proposal essay topics?
How to Choose Proposal Essay TopicsFirst, make a list of the research proposal topics that interests you. Make sure they are within the framework set by your teacher.Second, imagine your teacher reading and groaning because it is number 25 proposal essay on the same topic. Third, after choosing proposal essay topics, you need to present a mini version of your research proposal.
What is a good topic for a proposal essay?
DO: Pick a topic that has an audience you can relate to. For instance, if you're passionate about and good at writing about social issues, and your audience is a group of volunteer workers, choosing a proposal essay topic about society might be in your best interest.
How to start a proposal essay?
Structure for writing an essay proposal.1. Introduction: You can write an introduction to get the reader's interest starting with a hook. Asking a question is also great to get the reader's …2. Proposal:3. Plan of Action.
How do I start an essay proposal?
Many instructors require you to list your intended resources in your proposal. Compose a concise explanation of the topic you intend to explore. Write several sentences that elaborate upon your selected topic. Provide a sentence or two explaining how the topic you have selected is related to the subject as a whole.
Proposal Essay Topics for College Students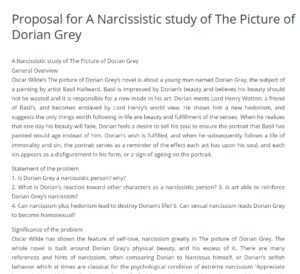 Proposal For A Narcissistic Study Of The Picture Of Dorian Grey
Proposal For Building School
Proposal For Obesity
Proposal For The Takeover Of Taylor Wimpey Plc Commerce
Proposal Of Learning Management System
Request For Proposal And Customer
Reserch Proposal Acedemic Achievement And Parental
Revenue And Budget Of Proposal
Sample Proposal
Science Investigatory Project Proposal
Steps To Writing A Grant Proposal
Stress Management Proposal
Swifts A Modest Proposal
The Armenian Genocide Of 1915: Proposal
The Sun Also Rises Proposal
Toulmin Proposal
U. S. Constitutional Amendment Proposal
Whole Foods Market Diversity Audit Proposal
Windows Server Proposal
Wireless Technologies Proposal
"The Energy East" – a Pipeline Proposal in Canada
A 'modest Proposal' to Prevent Homosexuals from Taking The Work Opportunities of Other Americans
A 'Modest Proposal' to Solve The Problem with Refugees
A Proposal for The Removal of The Electoral College in American Politics
A Proposal for The Solution to Economic Abuse in Puerto Rico
A Proposal on The Bill on Doctor's Self Referral System in The Private Medical Care Sector
A Proposal on The Key to Finding The Solution to World Problems
What are some good college persuasive essay topics?
Some good topics for a persuasive essay are: gender rights, universal education, abortion, euthanasia, drinking alcohol and so on. The multiple topics may be found, for example, in the dissertation abstracts international database. Writing a good persuasive essay is not an easy task, however, it is achievable.
What is a good topic for a proposal essay?
DO: Pick a topic that has an audience you can relate to. For instance, if you're passionate about and good at writing about social issues, and your audience is a group of volunteer workers, choosing a proposal essay topic about society might be in your best interest.
How to write a college essay?
How do you write a college application essay?1. Just get going. Staring down a blank page can be the hardest part of writing an essay. So try this exercise to overcome writer's block: Take 20 …2. Give yourself an early start.3. Avoid a theme that everyone else is using.4. Sound like your best self.5.Write confidently, but not arrogantly.
How to write a paper topic proposal?
How to Write a Paper Topic Proposal & Thesis StatementThe non-thesis thesis: You must take a stand or you'll end up with a "non-thesis thesis." a) Bad Thesis 1: In his article, Stanley Fish shows that we don't. The overly broad thesis: A thesis should be as specific as possible, and it should be tailored to reflect the scope of the paper. The incontestable thesis: A thesis must be arguable. And in order for it to be arguable, it must present a view that someone might reasonably contest. The "list essay" thesis: A good argumentative thesis provides not only a position on an issue but also suggests the structure of the paper. The research paper thesis: In another course this would be acceptable, and, in fact, possibly even desirable.
Informative Proposal Essay Topics
A Proposal to Establish Independent Piracy Review Agency in Canada
A Proposal to Help Decrease Homelessness of Children after Foster Care
Analysis of "A Modest Proposal" Written by Jonathan Swift
Analysis of Jonathan Swift's Message in a Modest Proposal
Analysis of Jonathan Swift's Use of Logos in a Modest Proposal
Brief Analysis of "A Modest Proposal" by Jonathan Swift
Comparative Analysis of Swift's a Modest Proposal and Voltaire's Candide
Critical Analysis of Johnathan Swift's a Modest Proposal
Critique Review: a Modest Proposal
Egg Drop Protection Proposal
Fairy Tale – Analysis Proposal
Johnathan Swift's Satire in a Modest Proposal and Gulliver's Travels
Johnathan Swift's Use of Rhetorical Devices in a Modest Proposal
Literary Analysis of a Modest Proposal by Johnathan Swift
Making a Proposal that Highlights Networking and Liaison as The Best Method to Select and Recruit Senior Level Employees in The Company
Modest Proposal Ideas on The Topic of Abortion
My Modest Proposal: Introduction of Anarchism
Proposal Essay on Implementing Online Classes Instead of The Traditional Classes
Proposal for an Effective Speech for Pitching The Strict Gun Policy in Parliament
Proposal on Decameron Thesis
Swift's Allusion to Contemporary Contexts of The 18th Century in a Modest Proposal
Swift's Arguments in "A Modest Proposal"
The Activism Project Proposal and Issues of Racism in The United States of America
The Literary Analysis of a Modest Proposal
The Use of Literary Elements and Techniques in a Modest Proposal
What is an informative essay?
An informative essay is a form of writing that investigates a topic with the purpose of informing the audience. Unlike other essay types, this essay does not persuade the audience. It only studies a topic in detail and gathers relevant information to educate the audience. Writing a good informative essay depends on how strong the topic is.
What is a proposal essay?
Proposal essays are often a part of business or college projects. Any problem that might have a list of possible solutions to choose from can become your topic. Some ideas are the optimal meeting format, the best way to celebrate something, or even finance allocation.
How to choose a winning topic for an informative essay?
To choose a winning topic for an informative essay, it's not necessarily to spend a decent amount of time. The clue to any superb informative essay is an in-depth and narrow subject. A good topic has to be engaging both to the writer and the reader.
Where can I find informative essay prompts?
But at Edusson, you can view some fantastic ideas, and informative essay prompts. They are all in one place, and there are lots of different informative writing topics on every subject for school or college.
Is a research proposal an essay?
A research proposal is an essay that that proposes a certain project that is to be undertaken in the future. A research proposal usually contains the step by step process that a project to be undertaken should follow from the beginning.
What is a good topic for a proposal?
Proposal Argument Topics: Culture The definition of cultural awareness: when it is and is not relevant. Simple ways to end the debate on stereotyping and cultural profiling. Racism and reverse racism on college campuses: how students deal with the ongoing debate on race in light of recent cultural developments.
How do you begin a proposal?
Introduce yourself and provide background information. State your purpose for the proposal. Define your goals and objectives. Highlight what sets you apart. Briefly discuss the budget and how funds will be used. Finish with a call to action and request a follow-up.
What is the format for a proposal?
Here's the general structure of a proposal: As you can see, a proposal generally consists of: Introduction: A brief overview of the problem, solution, costs, and benefits. Issue: The main definition of the issue, including subject, purpose, main argument, background information and importance.