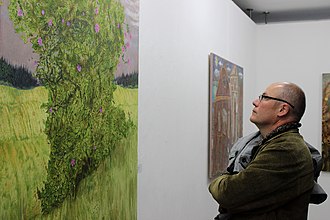 Aesthetics
We found
41

free papers on Aesthetics
Aesthetics
Art
Painting
Vision
Visual Arts
"The Birth of Venus" was painted in 1863 and is currently on display in the Musee d'Orsay in Paris, France (Rosenbloom, 1989). Nude paintings and similar erotic subjects were popular during this time and as a result, Napoleon III immediately purchased this painting for his own private collection (Rosenbloom, 1989). This painting can be considered…
Show More
| | |
| --- | --- |
| description | Aesthetics, or esthetics, is a branch of philosophy that deals with the nature of beauty and taste, as well as the philosophy of art. It examines aesthetic values often expressed through judgments of taste. Aesthetics covers both natural and artificial sources of aesthetic experience and judgment. |
| quotations | "Behind every exquisite thing that existed, there was something tragic." "Nothing's perfect, the world's not perfect. "Beauty is how you feel inside, and it reflects in your eyes. |
Frequently Asked Questions about Aesthetics
Don't hesitate to contact us. We are ready to help you 24/7
How do you describe aesthetic?
What is aesthetic essay?
We may say that aesthetics is both the study of aesthetic objects and of the specific and subjective reactions of observers, readers, or audiences to the work of art. ... Aesthetics is necessarily interdisciplinary and may be interpretive, prescriptive, descriptive, or a combination of these. Read More:
https://graduateway.com/artworks-review-essay-research-paper-in-the/
Why Are aesthetics important?
Aesthetic design is influencing how people think and feel. It influences how much pleasure we feel from the product. Aesthetic design affects our long-term attitude about products and even people. Aesthetic design matters not only to make the first impression, but also to keep strengthening the bond with the user.