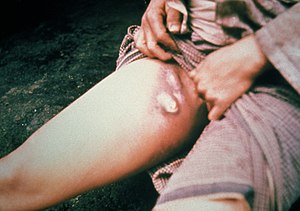 Bubonic plague
We found
11

free papers on Bubonic plague
Bubonic plague
Reflection
The story of the book by Albert Camus entitled, "The Plague" conveys of a struggle of a town named Oran. This town was struck by an unknown disease that eventually led to the death of many people.  The very first symptom of the disease appeared when thousands of rats died within the city's premises. The…
Show More
Frequently Asked Questions about Bubonic plague
Don't hesitate to contact us. We are ready to help you 24/7
What is a good thesis statement for the Black Death?
"The Black Plague does not deserve the negative reputation it receives, because it increased technological innovation, led to the growth of cities, and was totally gnarly." Example Topic Sentence: The Black Plague led to numerous technological innovations, specifically in agricultural machinery. Read More:
https://graduateway.com/the-bubonic-plague-or-black-death/
What is the bubonic plague theory?
In the long-popular theory of bubonic plague, rats, gerbils or other rodents acted as bacteria banks. The fleas that bit infected rats then jumped to humans and started feasting. "It sucked me first, and now sucks thee,/And in this flea our two bloods mingled be;" poet John Donne wrote in the 17th century. Read More:
https://graduateway.com/great-problem-in-middle-ages-bubonic-plague/
What was the bubonic plague summary?
Bubonic plague is an infection spread mostly to humans by infected fleas that travel on rodents. Called the Black Death, it killed millions of Europeans during the Middle Ages. Prevention doesn't include a vaccine, but does involve reducing your exposure to mice, rats, squirrels and other animals that may be infected. Read More:
https://graduateway.com/history-14/