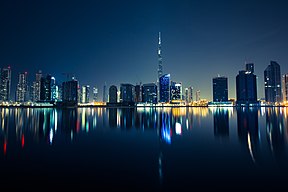 Dubai
We found
8

free papers on Dubai
Audience There are three (3) target audiences for my website. My site will be about Dubai and will be geared towards people looking for a vacation spot, people seeking employment and people looking to buy property in Dubai. Target Audience 1 (Tourists) Adults, both male and female with travel funds of $2,000 or more who…
Frequently Asked Questions about Dubai
Don't hesitate to contact us. We are ready to help you 24/7
How would you describe Dubai?
Indulgent, glamorous, and progressive are words that describe Dubai. This United Arab Emirates city is a luxury travel destination for leisure and business travellers. Dubai combines a modern metropolis with a timeless sensibility and Arabian flair.
What should I write about Dubai?
Always use the word 'iconic' in the opening paragraph. Other words to mention are 'gold,' 'silver,' 'shifting sands,' 'credit crunch,' 'richer neighbour Abu Dhabi,' and 'gleaming airport. ' In fact it is imperative to start any feature about Dubai ny mentioning the airport.