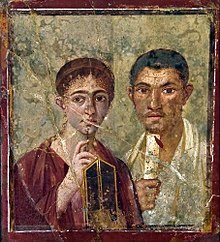 Primary source
We found
10

free papers on Primary source
This investigation will explore the question: To what extent did Martin Luther King Jr. lead to the end of segregation through the Civil Rights Act of 1964? The focus of this investigation with be between the years 1955-1995, in order to allow analysis of the Civil Rights Movement before they got equal rights, after they…
Frequently Asked Questions about Primary source
Don't hesitate to contact us. We are ready to help you 24/7
How do you start a primary source essay?
Format: The first page should include at the top your name and a full citation of the source (author, title, editor/translator, title of collection, publisher, year, pages). Skip two lines before beginning your analysis.
Is an essay a primary or secondary source?
Common examples of secondary sources include academic books, journal articles, reviews, essays, and textbooks. Anything that summarizes, evaluates or interprets primary sources can be a secondary source.
What is an example of a primary source?
Some examples of primary source formats include: archives and manuscript material. photographs, audio recordings, video recordings, films. journals, letters and diaries.
What is primary source essay?
Primary Sources are immediate, first-hand accounts of a topic, from people who had a direct connection with it. Primary sources can include: Texts of laws and other original documents. Newspaper reports, by reporters who witnessed an event or who quote people who did.