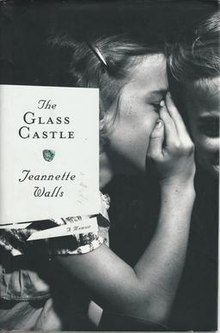 The Glass Castle
We found
10

free papers on The Glass Castle
Discrimination
Feminist theory
Literature
The Glass Castle
Today's Focus on applying feminist theory to examine the message in this novel. Which will depend on understanding of the characters before delving in its important to understand. The basics of feminist theory so it could be applied correctly so what's feminist theory?. Feminist theory is a major branch of theory within sociology that shines…
Frequently Asked Questions about The Glass Castle
Don't hesitate to contact us. We are ready to help you 24/7
What is a good thesis statement for The Glass Castle?
Thesis: In Jeannette Walls' memoir, The Glass Castle, her mother, Rosemary Walls values the long-term aesthetic and cultural meaning of experiences and artifacts, and she does not allow herself to focus on the mundane, the routine, or the details of life.
What is the message of The Glass Castle?
Strength from Hardship. Throughout the memoir, Mom and Dad claim that their hands-off parenting style will contribute to the ultimate betterment of their children because danger and hardship build character and resilience.
What is the summary of The Glass Castle?
The Glass Castle is a remarkable memoir of resilience and redemption, and a revelatory look into a family at once deeply dysfunctional and uniquely vibrant. When sober, Jeannette's brilliant and charismatic father captured his children's imagination, teaching them physics, geology, and how to embrace life fearlessly.