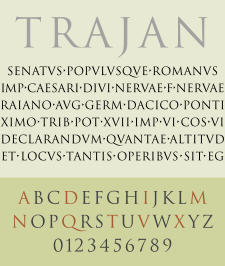 Typography
We found
3

free papers on Typography
Design
Graphic Design
Publishing
Typography
World Wide Web
"When designers think of typography, we invariably consider semiotics which consists of semantics (the relation between signs and the concepts they represent), syntax (the formal relation between signs in a system), and pragmatics (the study of signs in use). Depending upon our concept and our sensibility to typographic form, the type can be our main…
Aesthetics
Art
Design
Graphic Design
Typography
Minimalism is used to describe a trend in design where in the subject is reduced to its necessary elements. Minimalism describes movements in various forms of art and design, especially visual art and music, where the work is set out to expose the essence or identity of a subject through eliminating all non-essential forms, features…
Typography
Web Design
Website
Visit counters, flash animations and a long list of elements, which has not been used for years, gives a very negative image to the website, as users will believe that our website was designed years ago and we could not modernize it Due to lack of budget. Show your logo and corporate image in the…
Frequently Asked Questions about Typography
Don't hesitate to contact us. We are ready to help you 24/7
What is typography and why is it important?
Typography is the strategic arrangement of type in order to make written language readable and visually appealing. The art of typography is one of the most important skills every graphic and web designer needs to master. It's central to every form of design, both print and digital.
What is typography example?
Typeface refers to a group of characters, letters and numbers that share the same design. For example Garamond, Times, and Arial are typefaces. ... For example, Arial is a typeface; 16pt Arial Bold is a font. So typeface is the creative part and font is the structure.
What is typography in writing?
typography, the design, or selection, of letter forms to be organized into words and sentences to be disposed in blocks of type as printing upon a page.
What is typography summary?
Typography is the art of arranging type, including letters and characters. It's more than just choosing the right typeface. ... It involves pairing complementary typefaces, and spacing letters, words, and sentences in a visually pleasing way.