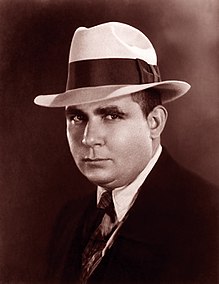 Robert E. Howard
We found
91

free papers on Robert E. Howard
In 1955, L. Sprague de Camp published a posthumous collaboration with Robert E. Howard, Tales of Conan, consisting of four non-Conan stories written by Howard that were rewritten by de Camp as Conan stories.   This was followed by Conan the Adventurer in 1966 which contained 3 stories by Howard (edited by de Camp) and…
Show More
born
January 22, 1906, Peaster, TX
died
June 11, 1936, Cross Plains, TX
description
Robert Ervin Howard was an American author who wrote pulp fiction in a diverse range of genres. He is well known for his character Conan the Barbarian and is regarded as the father of the sword and sorcery subgenre. Howard was born and raised in Texas.
books
The Hour of the Dragon 1950, Kull 1967, The Shadow Kingdom 1929
movies
Conan the Barbarian 1982, Conan the Destroyer 1984, Red Sonja 1985
information

Short biography of Robert E. Howard

Robert Ervin Howard (January 22, 1906 – June 11, 1936) was an American author who wrote pulp fiction in a diverse range of genres. He is well known for his character Conan the Barbarian and is regarded as the father of the sword and sorcery subgenre.Howard was born and raised in Peaster, Texas, and spent most of his life in the town of Cross Plains with some time spent in nearby Brownwood. A bookish and intellectual child, he was also a fan of boxing and spent some time in his late teens bodybuilding, an interest that would influence much of his later work.After high school, Howard worked as a janitor and reporter for a local newspaper, but he dreamed of being a writer.

When he was 23, he sold his first story, "Spear and Fang", to Weird Tales magazine. Over the next few years, he wrote dozens of stories for Weird Tales and other pulp magazines.Howard's most famous and enduring creation was Conan the Barbarian, a sword-wielding warrior from the Hyborian Age, a fictional time and place. Howard wrote several stories featuring Conan, and the character proved so popular that he was adapted for comics, movies, television, and other media.In addition to Conan, Howard created other memorable characters, including Solomon Kane, Bran Mak Morn, and Kull of Atlantis. He also wrote historical fiction, horror, detective stories, and Westerns. His work was influential in the development of the sword and sorcery and heroic fantasy genres, and he is sometimes credited with inventing the pulp fantasy genre.Howard's tragic early death at the age of 30 cut short a promising career, but his work has continued to be popular and influential.

General Essay Structure for this Topic

Robert E. Howard: A Life on the American Frontier
Robert E. Howard and the American Dream
From the Darkness of the American Frontier: The Life and Legend of Robert E. Howard
The American Frontier through the Eyes of Robert E. Howard
Robert E. Howard and the American Mythos
The American Frontier as Robert E. Howard Saw It
The American Frontier in Robert E. Howard's Fiction
Robert E. Howard and the American West
The American Frontier in the Work of Robert E. Howard
Robert E. Howard: Chronicler of the American Frontier

Important information

Influenced by: H. P. Lovecraft, Clark Ashton Smith, Edgar Rice Burroughs, Arthur Conan Doyle

Short stories: The Phoenix on the Sword, Queen of the Black Coast, The Tower of the Elephant

Parents: Isaac Mordecai Howard, Hester Jane Ervin Howard
Frequently Asked Questions about Robert E. Howard
Don't hesitate to contact us. We are ready to help you 24/7
How did Robert E Howard describe Conan?
Howard once describes him as having a hairy chest and, while comic book interpretations often portray Conan as wearing a loincloth or other minimalist clothing to give him a more barbaric image, Howard describes the character as wearing whatever garb is typical for the kingdom and culture in which Conan finds himself. Read More:
https://graduateway.com/robert-e-howard-and-strange-tales/
Is Hyborian Age real?
The Hyborian Age is a fictional period of Earth's history within the artificial mythology created by Robert E. Howard, serving as the setting for the sword and sorcery tales of Conan the Barbarian. ... Sprague de Camp and Roy Thomas placed the Hyborian Age around 10,000 BC. Read More:
https://graduateway.com/the-vinson-papers-part-9/
What happened to Robert E Howard?
Robert E. Howard committed suicide at the age of thirty. ... Robert slumped over the steering wheel. He had shot himself above the right ear, the bullet passing out the other side of his head. Read More:
https://graduateway.com/robert-e-howard/