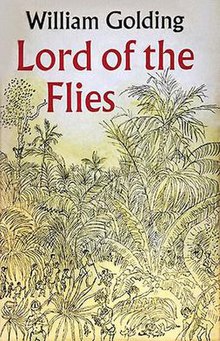 Lord Of The Flies
We found
131

free papers on Lord Of The Flies
Lord Of The Flies
Morality
William Golding
Morality is personal or cultural values, codes of conduct, and social principles that determine right and wrong in the human society. Philosopher Thomas Hobbes Believes that Everyone is a savage without law or morality, and that there are good men only because of society, without society everyone would be savage. while Jean-Jacques Rousseau believes that…
Show More
author
William Golding
genre
Novel, Allegory, Young adult fiction, Psychological Fiction
originally published
September 17, 1954
description
Lord of the Flies is a 1954 novel by Nobel Prize-winning British author William Golding. The book focuses on a group of British boys stranded on an uninhabited island and their disastrous attempt to govern themselves.
setting
Lord of the Flies takes place on an unnamed, uninhabited tropical island in the Pacific Ocean during a fictional worldwide war around the year 1950. The boys arrive on the island when an airplane that was presumably evacuating them crashes.,
characters
Jack, Piggy, Ralph, Simon, Sam, Roger, Eric
antagonist
Jack Merridew
quotations

"I ought to be chief "I agree with Ralph. "His specs – use them as burning glasses!" "We're strong – we hunt! "No! "The mask was a thing on its own, behind which Jack hid, liberated from shame and self-consciousness." "Ralph is like Piggy.

climax
Simon's murder is the climax, and Piggy's death and Jack's tribe hunting Ralph are the falling actions. ... The novel ends with the boys running into a naval officer on the beach and realizing that they are rescued.
information

Page count: 224

Number of Pages: 224

Twins: Sam and Eric are twin older boys on the island who are often referred to as one entity, Samneric, and who throughout most of Lord of the Flies, remain loyal supporters of Ralph. Sam and Eric are easily excited, regularly finish one another's sentences, and exist within their own small group of two.,
Frequently Asked Questions about Lord Of The Flies
Don't hesitate to contact us. We are ready to help you 24/7
What is the main message of the Lord of the Flies?
Golding's message throughout the novel Lord of the Flies is that fear is the catalyst for violence and the destruction of civil societies. Fear is a major theme throughout the novel and is the reason behind the boys' loss of innocence.
What is a good thesis statement for Lord of the Flies?
Thesis Statement: The novel Lord of the Flies by William Golding portrays the theme that regardless of each person's different background and characteristics, every individual has the ability to commit brutal acts.
What is Lord of the Flies about essay?
When Lord of the Flies was first released in 1954, Golding described the novel's theme in a publicity questionnaire as "an attempt to trace the defects of society back to the defects of human nature." In his 1982 essay A Moving Target, he stated simply "The theme of Lord of the Flies is grief, sheer grief, grief, grief ...