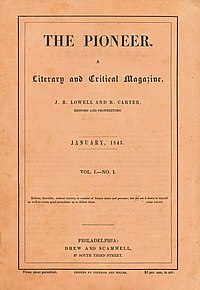 The Tell Tale Heart
We found
10

free papers on The Tell Tale Heart
Edgar Allan Poe
The Fall of The House of Usher
The Tell Tale Heart
A decaying setting, Supernatural beings, and death. These are a few of the common characteristics when met with the word gothic. The idea of Gothic Literature arose from the Middle Ages, inspiring writers to be free of the demonic style of imagination. Gothic Literature is characterized by the elements of insanity, death, and horror that…
| | |
| --- | --- |
| author | Edgar Allan Poe |
| genre | Horror, Gothic Literature |
| originally published | January 1843 |
| description | "The Tell-Tale Heart" is a short story by American writer Edgar Allan Poe, first published in 1843. It is related by an unnamed narrator who endeavors to convince the reader of the narrator's sanity while simultaneously describing a murder the narrator committed. |
| protagonist | the narrator |
Frequently Asked Questions about The Tell Tale Heart
Don't hesitate to contact us. We are ready to help you 24/7
Is the narrator of The Tell-Tale Heart insane essay?
It is clear he is mentally ill from the start of the story and it is constant throughout the text. The narrator is not guilty for reasons of insanity because he converses and argues with voices in his head, hears nonexistent sounds, and killed an innocent man because he believed his eye was haunting him.
What are the main points of The Tell-Tale Heart?
The focus of the story is the perverse scheme to commit the perfect crime. One author, Paige Bynum, asserts that Poe wrote the narrator in a way that "allows the reader to identify with the narrator". The narrator of "The Tell-Tale Heart" is generally assumed to be a male.
What is a good introduction for The Tell-Tale Heart?
"The Tell-Tale Heart" follows an unnamed narrator who insists on his sanity after murdering an old man with a "vulture eye". The murder is carefully calculated, and the murderer hides the body by dismembering it and hiding it under the floorboards.