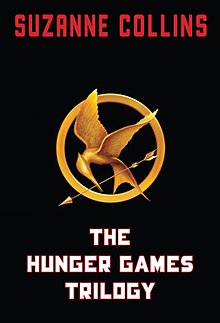 The Hunger Games
We found
12

free papers on The Hunger Games
The Hunger Games series have been a staple to the dystopian style of movie, which were based off the novels written by Suzanne Collins. These movies are a very entertaining and engrossing representation of the novels; the movies include many special visual effects which help lend to the movies' realism and its gripping storyline. There…
Show More
Frequently Asked Questions about The Hunger Games
Don't hesitate to contact us. We are ready to help you 24/7
What are 3 themes in The Hunger Games?
The main themes in The Hunger Games are friendship, family, freedom versus oppression, and materialism. Friendship and family: Friendship and familial bonds are figured as a form of resistance, and Katniss' friendships with Gale, Peeta, Cinna, Haymitch, and Rue help her survive the Hunger Games.
What is The Hunger Games about essay?
The book The Hunger Games, portrays a society where people are treated unfairly based on factors that they cannot control. In the book The Hunger Games, the social class system set up by the Capitol causes people to be treated very unfairly based on where they are born. ...
What is the main message of The Hunger Games?
If you were to pick the main theme of the Hunger Games series, the ability and desire to survive would rightfully come first and foremost. They are stories of survival, physically and mentally. Due to the poverty and starvation issues within Panem, survival is no sure thing.