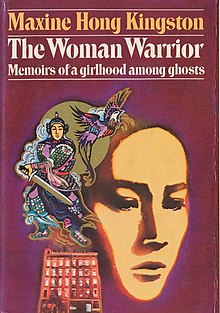 The Woman Warrior
We found
5

free papers on The Woman Warrior
            Maxine Hong Kingston's No Name Woman is part of the novel entitled "The Woman Warrior." Its first chapter is the No Name Woman, which is about protagonist and her family. The villagers feel that their family is mysterious. She also feels that because her 'no name' aunt bears a…
Frequently Asked Questions about The Woman Warrior
Don't hesitate to contact us. We are ready to help you 24/7
What does food represent in The Woman Warrior?
In Maxine Hong Kingston's The Woman Warrior, conflicts involving hunger are clearly of significance, appearing throughout every chapter of her memoir from "No Name Woman" to "A Song for a Barbarian Reed Pipe." Paul Outka's "Publish or Perish: Food, Hunger and Self-Construction in The Woman Warrior" argues that Kingston ...
What Does Kingston Value in The Woman Warrior?
In The Woman Warrior, Kingston repeatedly asserts the importance of education, recognizing that Chinese society, although it deems education very important, does not value educating women as much as men. To be a writer, scholar, and poet in China is to be held in high regard.
What is the main conflict in the woman warrior?
Kingston's stories are about the conflict between silence and the need to communicate ones thoughts and feelings to one's loved ones. Kingston writes about the frustration of being a Chinese American woman who was expected to be quiet.
What is the purpose of the woman warrior?
For Kingston, writing The Woman Warrior is a cathartic and emotional experience, a form of therapy for herself and her family. Talking about her past becomes her cure for silence, her method of achieving an individual voice and a personal place as a Chinese-American woman in society.