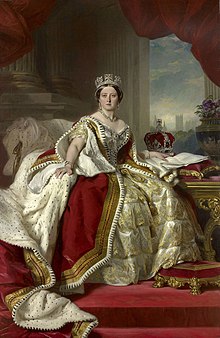 Victorian Era
We found
13

free papers on Victorian Era
Stevenson writes 'The Strange Case of Dr. Jekyll and Mr. Hyde' with the intention of showing the reader the duality of man and explores this through the juxtaposition of Dr. Jekyll and Mr. Hyde. In this novella, Stevenson also uses the environment and setting of the story to represent the contrast between Dr. Jekyll and…
Show More
description
In the history of the United Kingdom, the Victorian era was the period of Queen Victoria's reign, from 20 June 1837 until her death on 22 January 1901. The era followed the Georgian period and preceded the Edwardian period, and its later half overlaps with the first part of the Belle Époque era of Continental Europe.
quotations

That'll Lift Your Spirit And Soothe Your Soul"I am no bird; and no net ensnares me: I am a free human being with an independent will." "I can live alone, if self-respect, and circumstances require me so to do. "I would always rather be happy than dignified."

information

Dates: Jun 20, 1837 – Jan 22, 1901

Length: 63-year

Followed by: Edwardian era

Monarch(s): Victoria

Victorian inventions: Photography, Corset, Gas lighting, Christmas card,
Frequently Asked Questions about Victorian Era
Don't hesitate to contact us. We are ready to help you 24/7
How did the Victorian era affect society?
What did the Victorian era emphasize?
The Victorian era lasted for generations in an empire that spanned the globe. It comprised people of drastically different backgrounds and social classes. Generally speaking, Victorian moral codes emphasized faith, charity, and respect. That all sounds swell.
What is a summary of the Victorian era?
Victorian era, in British history, the period between approximately 1820 and 1914, corresponding roughly but not exactly to the period of Queen Victoria's reign (1837–1901) and characterized by a class-based society, a growing number of people able to vote, a growing state and economy, and Britain's status as the most ...
What is the Victorian age known for?
Victoria served as figurehead for the nation. The period saw the British Empire grow to become the first global industrial power, producing much of the world's coal, iron, steel and textiles. The Victorian era saw revolutionary breakthroughs in the arts and sciences, which shaped the world as we know it today.