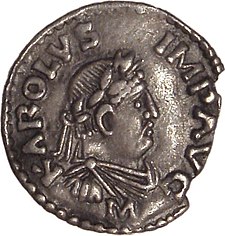 Charlemagne
We found
5

free papers on Charlemagne
Charlemagne Essay, Research Paper Franklin S. Gibbs Prof. History of Western Civilization November 25, 2000 Carolus The two lives of Charlemagne as told by Einhard and Notker the Stammerer are really different histories of the life of the great Emperor. Einhard gives us a historical overview of the life of Charlemagne who lived from 742…
Frequently Asked Questions about Charlemagne
Don't hesitate to contact us. We are ready to help you 24/7
Who is Charlemagne and why is he important?
Charlemagne (c747–814) was the ruler of a vast territory that later came to be known as the Holy Roman Empire. Becoming king of the Franks in 771, Charlemagne had a significant impact on theshape and character of medieval Europe. Read More:
https://graduateway.com/midevil/
Who was Charlemagne essay?
Why was Charlemagne so important?
He founded the Holy Roman Empire, stimulated European economic and political life, and fostered the cultural revival known as the Carolingian Renaissance. In contrast to the general decline of western Europe from the 7th century on, the era of Charlemagne marks a significant revival and turning point.