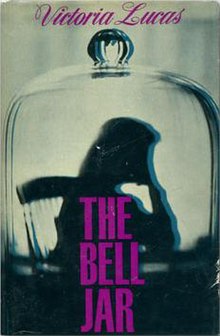 The Bell Jar
We found
6

free papers on The Bell Jar
Great Gatsby
The Bell Jar
In the light of this comment, compare and contrast the presentation of central female characters in the two novels you have studied. Both Plath and Fitzgerald effectively present female characters in "The Great Gatsby" and "The Bell jar," In The Great Gatsby female characters are presented via social class and relationships with other characters. The…
Frequently Asked Questions about The Bell Jar
Don't hesitate to contact us. We are ready to help you 24/7
What does the mirror symbolize in The Bell Jar?
Mirrors symbolize identity and Esther's reflection in and relation to mirrors throughout the novel follows the loss of her healthy self to mental illness.
What is The Bell Jar about short summary?
The Bell Jar details the life of Esther Greenwood, a college student who dreams of becoming a poet. She is selected for a month-long summer internship as a guest editor of Ladies' Day magazine, but her time in New York City is unfulfilling as she struggles with issues of identity and societal norms.
What is the message of The Bell Jar?
The Bell Jar addresses the question of socially acceptable identity. It examines Esther's "quest to forge her own identity, to be herself rather than what others expect her to be." Esther is expected to become a housewife, and a self-sufficient woman, without the options to achieve independence.
What mental illness does The Bell Jar have?
Esther's development of psychotic depression is Plath's interpretation of the classic "rite of passage" journey. The bell jar of confusion that descends on Esther hampers her personal progress, yet it protects her from being overwhelmed by a highly competitive social world.