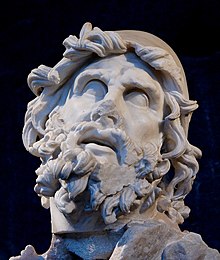 Odysseus
We found
45

free papers on Odysseus
Introduction The Odyssey is considered to be one of the most influential literary works. It has remained to be an important subject in literature and continues to enjoy many adaptations. The Odyssey has also turned out to be the source of many legends of the Greek Mythology. The Story After a decade spent in battle,…
Show More
Frequently Asked Questions about Odysseus
Don't hesitate to contact us. We are ready to help you 24/7
How Odysseus is a hero essay?
Odysseus fulfills all of the requirements for an epic hero and more. He demonstrates his ability to be an articulate speaker, and his poise aids him on his journey. His endless curiosity has gotten him into dilemmas, while his superb displays of strength and cunningness have helped both him and his crew escape danger. Odysseus fits the definition of an epic hero because he is quick thinking, strong and courageous. Odysseus is one quick thinking individual. He has gotten him and his crew out some some sticky situations with his clever plans. Read More:
https://graduateway.com/odyssey-criticism/
Is Odysseus an epic hero argumentative essay?
Odysseus needed his cleverness, power, and endurance to push through as the epic hero he is. Odysseus fully represents the ideal characteristics of his civilization. His strength, ingenuity, and perseverance through trials make Odysseus an epic hero. Read More:
https://graduateway.com/what-is-the-purpose-of-their-journeys/
What is a good thesis statement for The Odyssey?
Thesis: In the novel "The Odyssey" Homer displays the main character Odysseus, the shepherd of men, with god like qualities which clouds his judgement and sense of superiority that he will never transpire to respect the other warriors through his harsh tones. Read More:
https://graduateway.com/the-story-of-odyssey-by-homer/