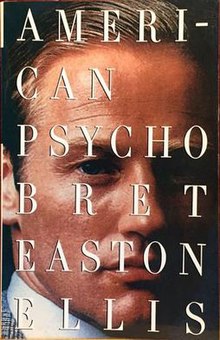 American Psycho
We found
3

free papers on American Psycho
"The most successful books now serve us as sedatives, confirming the values and worldviews their readers already hold. They're the books we read as sleeping pills at bedtime. When was the last book banned? Oh, how I miss the great book bonfires of my Christian youth! That's when books had some power! When they had…
An Analysis on Multiple Personality Disorder in novels American Psycho and Tell Me Your Dreams Identity issue is a central theme in the novels of Bret Easton Ellis and Sidney Sheldon. Ellis' novel American Psycho portrays a charming Patrick Bateman who cannot identify the real world from his fantasy and Sheldon's Tell Me Your Dream…
Alienation and Loss of Identity in 'American Psycho' by Bret Easton Ellis and 'The Catcher in the Rye' by J. D. Salinger 'A modern world based on pure individual self-interest, ironically leaves the individual in a chronically weak condition. Without a binding collective culture, without solidarity, the individual – isolated, adrift on tides of momentary…
Frequently Asked Questions about American Psycho
Don't hesitate to contact us. We are ready to help you 24/7
Is American Psycho novel satire?
Whereas both the American Psycho novel and film are satires of the explosion of yuppie culture during the 1980s, and the consumerism that fueled it, Harron's movie astutely turns its gaze from pitying Patrick Batemen's psychology to gleefully mocking it and the general masculine arrogance that informs such a pathetic ...
What is the message of American Psycho?
American Psycho is a humorous and blood-curdling psychological thriller. It is a social commentary on the sexual insecurity of men, their shallowness, their obsession with materialism to conceal their apathy.
Why is American Psycho a banned book?
American Psycho was banned because it includes detailed descriptions of extremely graphic violence.