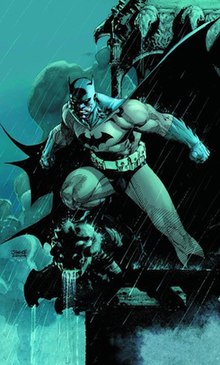 Batman
We found
8

free papers on Batman
The Hero's story that I am going to write about is the 'The Dark Knight Rises' in this story you will see how Bruce Wayne (batman) will come from being known as a villain in Gotham city to be coming the city's biggest hero they ever had. In the last move of the Dark knight…
Frequently Asked Questions about Batman
Don't hesitate to contact us. We are ready to help you 24/7
How would you describe Batman?
Batman's foremost qualities include wealth, physical strength, intelligence, and obsessive passion. Void of fictional circumstances or characteristics, Batman is admirable, inspirational, but most of relatable as he is a man at his greatest. ... As a superhero, Batman continues to be unique as he is a very dark figure.
What is Batman's famous line?
Let's take a look at some of the best Batman quotes, such as his slogan, "this city needs me". 1. "It's not who I am underneath, but what I do that defines me." - Batman, 'Batman Begins'.
What is the story of Batman?
Batman's origin story features him swearing vengeance against criminals after witnessing the murder of his parents Thomas and Martha, a vendetta tempered with the ideal of justice. He trains himself physically and intellectually, crafts a bat-inspired persona, and monitors the Gotham streets at night.