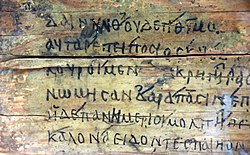 Iliad
We found
18

free papers on Iliad
In Homer's epic, The Iliad, women such as Helen and Chryseis are depicted as objects and possessions to be taken, traded, and enjoyed by males. Other females provide emotional support to male characters, such as Achilles mother, Thetis. Additionally, several female goddesses are depicted as powerful figures lending support or influence over males. Overall, the…
Show More
author
Homer
theme
Love and friendship, fate and free will, and honor are the main themes of Homer's The Iliad. All three themes follow Achilles and the other main characters of the epic poem. We see how Achilles' friendship with Patroclus and his hunger for honor guides much of the epic, which lead to both his and Hector's demises., A theme in The Iliad closely related to the glory of war is the predominance of military glory over family. ... The characters prize so highly the martial values of honor, noble bravery, and glory that they willingly sacrifice the chance to live a long life with those they love.
description
The Iliad is an ancient Greek epic poem in dactylic hexameter, traditionally attributed to Homer. Usually considered to have been written down circa the 8th century BC, the Iliad is among the oldest ...
characters
Achilles, Hector, Agamemnon, Patroclus, Priam, Paris, Helen of Troy, Menelaus
information

Number of Books: 24 books

Beginning: The Iliad begins with the poet calling on the Muse to sing of the wrath of AchilleusAchilleusWith Lycomedes' daughter Deidamia, whom in the account of Statius he raped, Achilles there fathered two sons, Neoptolemus (also called Pyrrhus, after his father's possible alias) and Oneiros.

Year: The text is Homer's "Iliad," and Homer — if there was such a person — probably wrote it in 762 B.C., give or take 50 years, the researchers found. The "Iliad" tells the story of the Trojan War — if there was such a war — with Greeks battling Trojans.