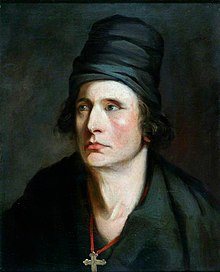 Measure for Measure
We found
6

free papers on Measure for Measure
Measure for Measure
Media
Lucio's character is a mixture of many different traits. He is a go-between, a good friend, a heartless lecher, a comic, a liar, and a rebel to the end.He is a bridge between the world of the bawds and the world of the main characters like the duke, Angelo and Claudio. He is a true…
Frequently Asked Questions about Measure for Measure
Don't hesitate to contact us. We are ready to help you 24/7
What is the message of Measure for Measure?
The theme of Measure for Measure is the temperance of justice with mercy. Merciful justice is juxtaposed throughout with strict enforcement of the law. The duke, Isabella, Escalus, Mariana, and the Provost all advocate mercy.
What solutions did the Duke have for Isabella?
The Duke convinces Isabella that instead of letting her brother die, she should participate in a rather convoluted scheme that involves accepting Angelo's indecent proposal, and then participating in a bed trick: At the last minute, Mariana will sleep with Angelo instead, unbeknownst to Angelo.
Why did Angelo not marry Mariana?
Angelo certainly does not wish to marry Mariana, since she has no dowry, but Mariana does want to marry him. Shakespeare was perhaps satirizing the institution of marriage and the bachelor's desire to avoid it if possible.
Why is Angelo so attracted to Isabella?
That make her good? ... Here, Angelo reveals that he's attracted to the things that "make [Isabella] good" (her virtue) and that he's never before been turned on by women (especially promiscuous women).